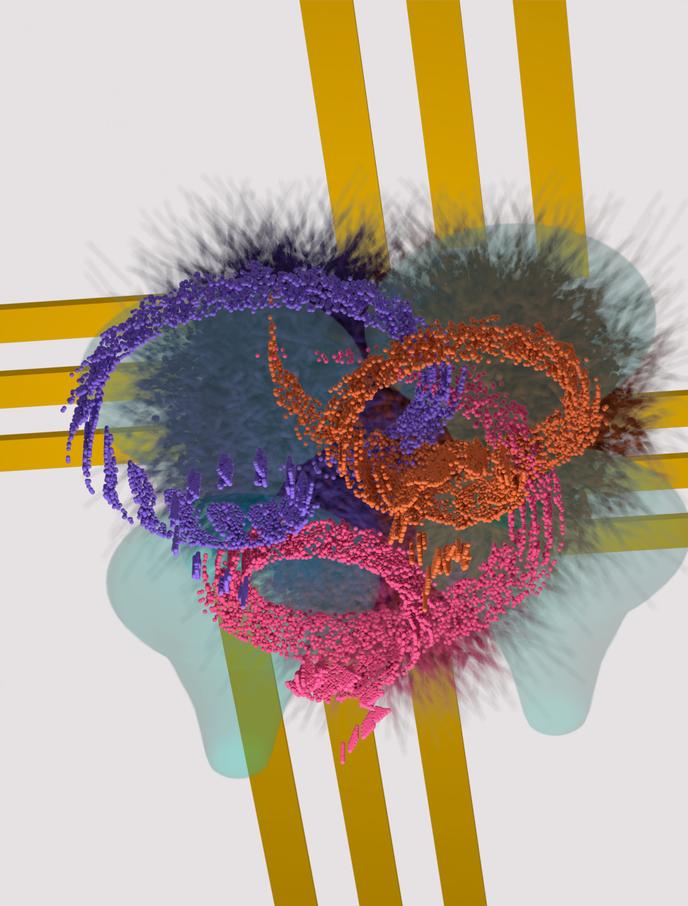 Seeing what no one has ever seen before is part of the pleasures of life as a scientist. Just like sharing this joy in the magazine Nature. So, on March 2, Lieven Vandersypen's team at the QuTech laboratory in Delft (Netherlands) is satisfied. Associated with colleagues from Harvard, she has just observed a form of magnetism never confirmed experimentally and yet predicted since 1966 by the Japanese Yosuke Nagaoka. What is more, by carrying out a "fun" experiment that has the air of a teasing game, this puzzle-shaped puzzle that must be solved by sliding boxes.
Ferromagnetism or antiferromagnetism?
Obviously, the comparison with ordinary life stops there. Their tease is a jewel of technology, microscopic (a few tenths of a micrometer wide) and cooled to around twenty thousandths of a degree above absolute zero (around – 273 ° C). The pieces of the puzzle are electrons trapped in semiconductors by electrical voltages, in small spaces separated by about 100 nanometers and which can jump from one site to another. In addition, these electrons behave like small magnets oriented north or south. The question is whether they all spontaneously align in the same direction (ferromagnetism) or if, on the contrary, the magnetization will be zero, with as many electrons upside down as there are electrons upside down ( antiferromagnetism), or even if it will be chaos.
"It's funny to see that a hole changes everything! ", notes Lieven Vandersypen. Indeed, the answer to the puzzle is not the same if the puzzle is filled with magnets or if one is missing. In the first case, the situation is antiferromagnetic, in the other, it is ferromagnetic, as Yosuke Nagaoka had predicted. Better yet, the team succeeded in removing this magnetism by blocking the movement of electrons (the key condition for the Nagaoka mechanism) or by adding a magnetic field (a counterintuitive effect, predicted by theory).
Behavior of matter
Obviously, the performance is to be put into perspective, because their teasing game has only … four boxes. "Five years ago, few thought we could do it. Today, we do it in one day, and we will go to 8 boxes, then 16 ", warns Lieven Vandersypen. Her motivation is not to play tease all her life. This first step demonstrates that the electrons in boxes can simulate the behavior of matter, including in situations where computers stall. Which would happen from a dozen boxes. In the crosshairs, like many teams around the world, these researchers would dream of understanding, thanks to these simulators, how electrical resistance disappears in certain materials.