Skype has missed the boat: the messaging software and audio / video calls could have become the application of choice for millions of confined users around the world. Instead, it was Zoom that stood out, especially thanks to its ease of use. Microsoft is inspired by its competitor's methods – the good ones, not bad – by allowing free creation of meetings without registration or downloading.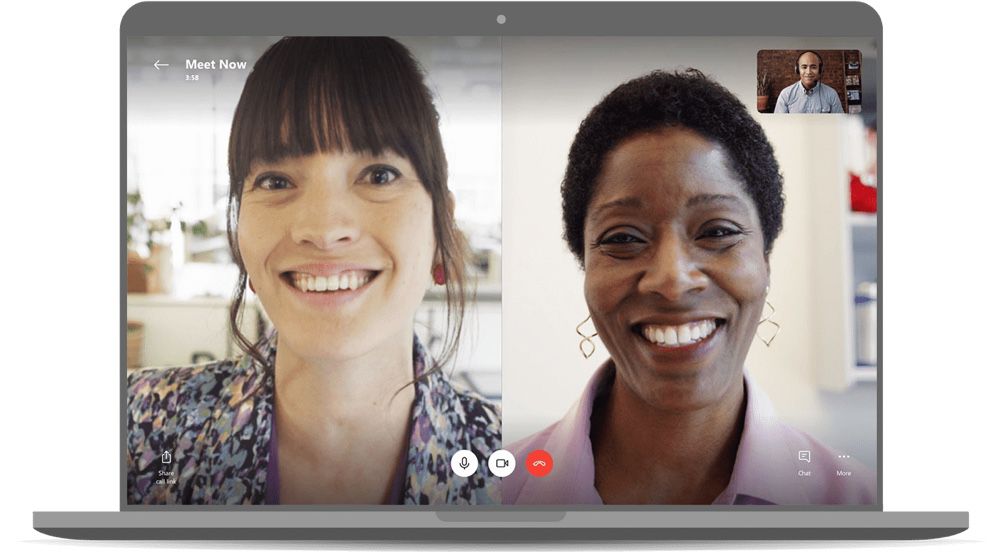 The available tool at this address generates a unique link to share with meeting attendees. Neither the meeting host nor the correspondents need a Skype account to chat, it is not even necessary to download the client to his computer since everything can go through a web browser (Edge or Chrome only ).
The web version of Skype allows you to chat in text, as well as audio and even video. Meetings do not have an expiration date, so you can create them in advance and join them whenever you want. Call records are kept for 30 days; shared content is shared even longer. This solution undoubtedly deserves to be tested by all those who have little taste for the Zoom methods.
.