They signal us un tweet by Dr. Robert Malone, an American virologist and immunologist known for spreading false information on Covid vaccines, where he shares an article from the site Theexpose.uk on the alleged lethality of the Pfizer vaccine, disputing the recent approval for the third dose to certain categories of people: "FDA experts reveal that Covid-19 vaccines kill at least 2 people for every life saved". This is a false news spread by a supporter of the alleged cures against Covid, in line with the interventions of Dr. Malone, protagonist of the event dedicated to the Senate last 13 September 2021.
For those in a hurry
The authors of the mentioned interventions The Expose they are not members of the FDA.
The interventions are free and external exposures to the FDA, where representatives of associations also intervene.
Intervention on vaccine deaths is based on VAERS data, which is not verified.
The author of the presentation is the same who together with Robert Malone argues that vaccines are toxic due to the Spike protein.
Analyses
The article of The Expose reports the statements of Dr. Joseph Fraiman, physician of New Orleans, and of Steve Kirsch, executive director of the COVID-19 Early Treatment Fund in support of alleged home care in the United States. The latter, in particular, shared a presentation in which he claims that Pfizer vaccines killed 2 people for every life saved. Neither is an FDA expert.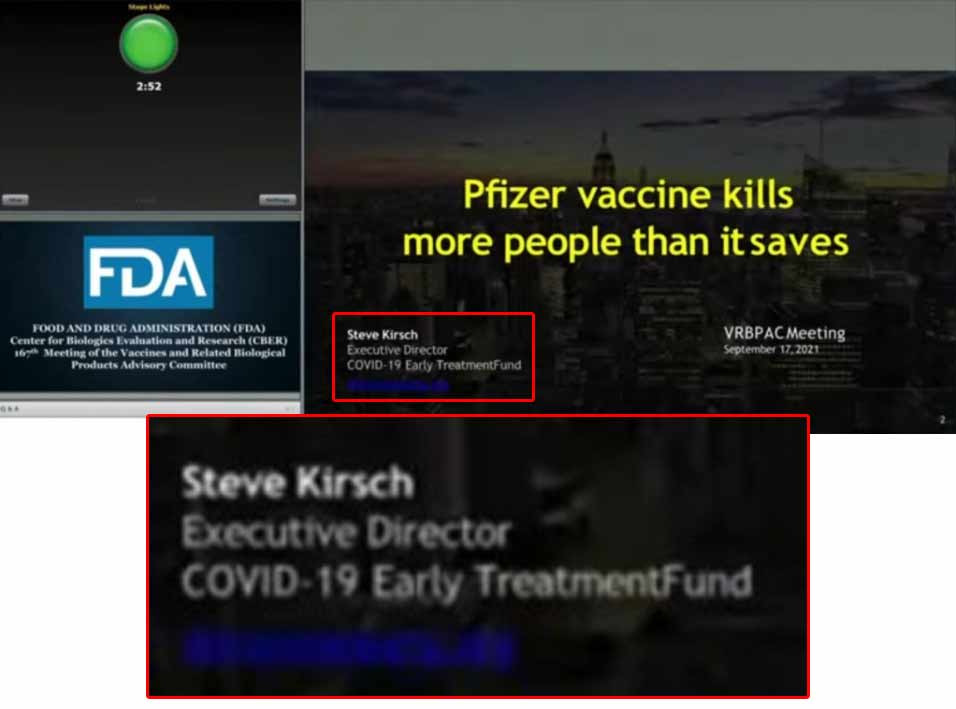 How can we claim they are not FDA experts? Yet they participate in a live stream from the agency's official Youtube channel, which lasted 8 hours entitled "Vaccines and Related Biological Products Advisory Committee" of September 17, 2021. Just go to 4:17:01 to find out that they are external interventions .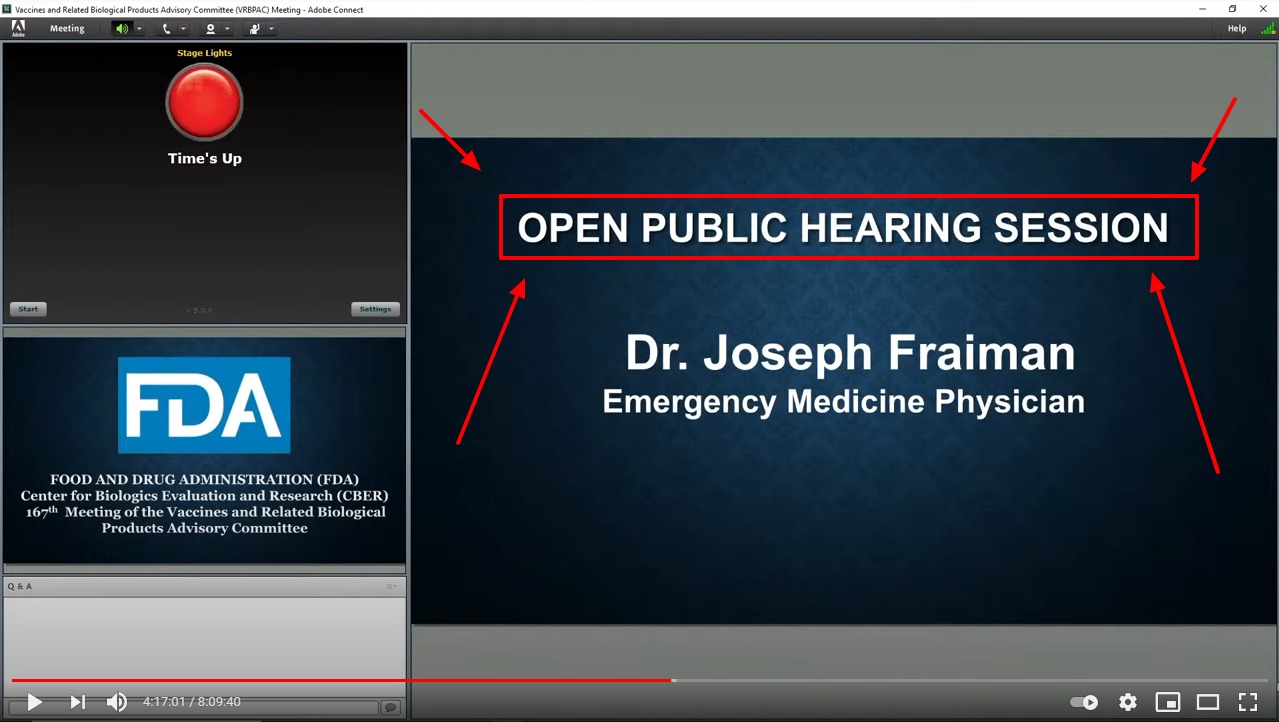 FDA committee public events provide public spaces, sessions called Open public hearing (OPH), open to people outside the agency to present their views. Both Fraiman and Kirsch had intervened during these spaces, but this does not mean they can be considered "experts of the FDA".
Kirsch's theory
Steve Kirsch bases his theories on data provided by VAERS (Vaccine Adverse Event Reporting System), the American pharmacovigilance database which in 2021 was the subject of false reports on phantom deaths of minors vaccinated with Pfizer without having the required age to the administration. As we have explained in the past, reporting also takes place online and anonymously.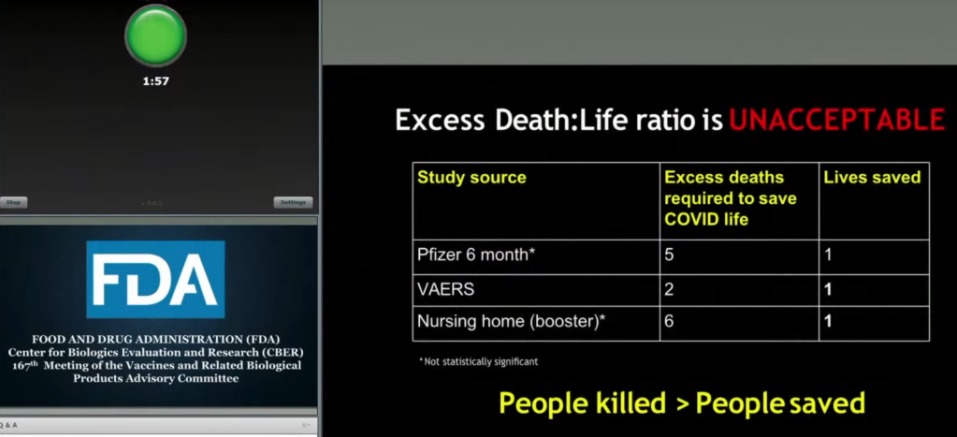 Colleagues Malone and Kirsch
In report received via Twitter, the user Mairon (@Mairon_AAI) asks the following question: "Are there any dangerous flat-earth conspirators hiding in the FDA?" As we have explained in this article, they are not FDA members (as we do not know that they are flat-earthers), but there is more.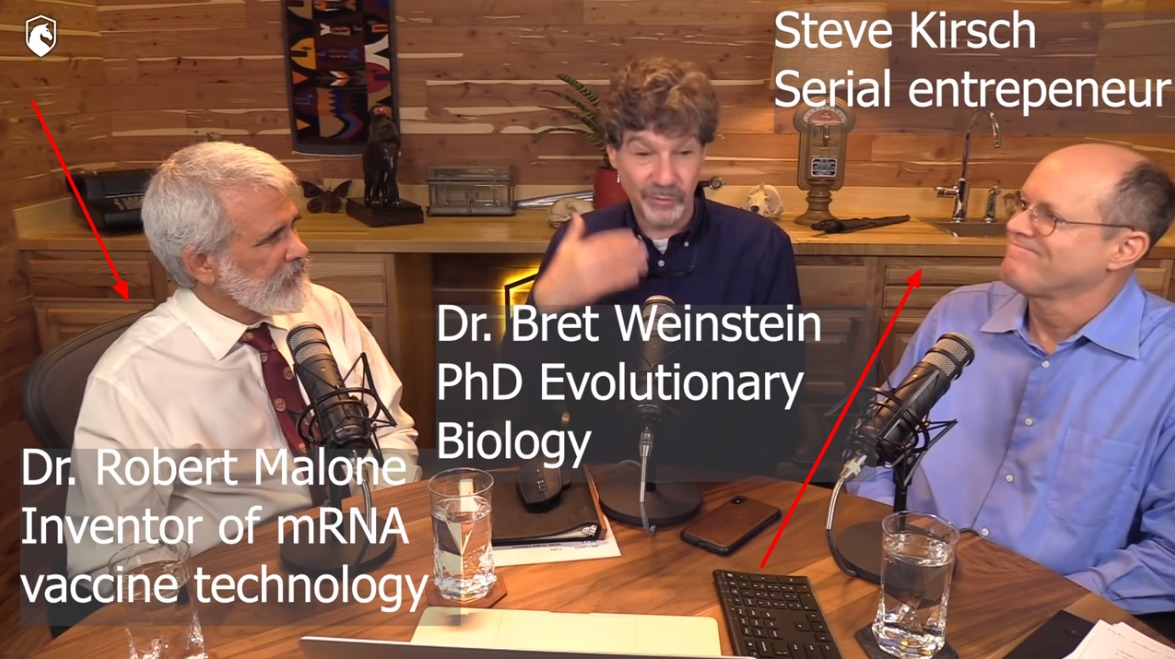 Steve Kirsch knows Robert Malone very well, and vice versa. We report the screenshot of a Youtube video where both spread their theories on anti Covid vaccines considered toxic for the Spike protein, false news also verified by colleagues of Reuters e Politifact in June 2021.
Conclusion
No FDA member has stated that Pfizer vaccine causes two deaths for every person rescued. Robert Malone, who knows Steve Kirsch well, shares the article from The Expose without specifying that his colleague is not an FDA member or expert.
Read also: