The Subwoolfer's spokesperson marked the band's name. The artists allegedly behind the masks were recently removed from the biography on his company's website.
Published:
Updated yesterday 20:13
Carl-Henrik Wahl (39) has in recent months been counted as a spokesman and "performer" for singing and otherwise unspoken subwoofer duo.
In the context of Melody Grand Prix, he has been a major supporter in recent years.
Through his music production company The Woods, he has arranged a so-called songwriting camp in collaboration with NRK, where the goal is to gather musicians to cough up good song contributions to the MGP competition.
In this year's final, five of the ten finalists were associated with Wahl's activity – if one includes the winner and finalist of Eurovision Subwoolfer's 'Give That Wolf A Banana'.
T-shirts accelerate
And it is obvious that Wahl has a lot to do with the Subwoolfer project – also beyond his role in interviewing and confetti situations.
Recently, he received – through The Woods AS, in which he owns just over a third – the trademark registration of the Subwoolfer on behalf of the Norwegian Patent Office.
This means that the Wahl company now has exclusive rights to sell, for example, clothing, fan effects, computer games, games with masks and subwoofer brands on them.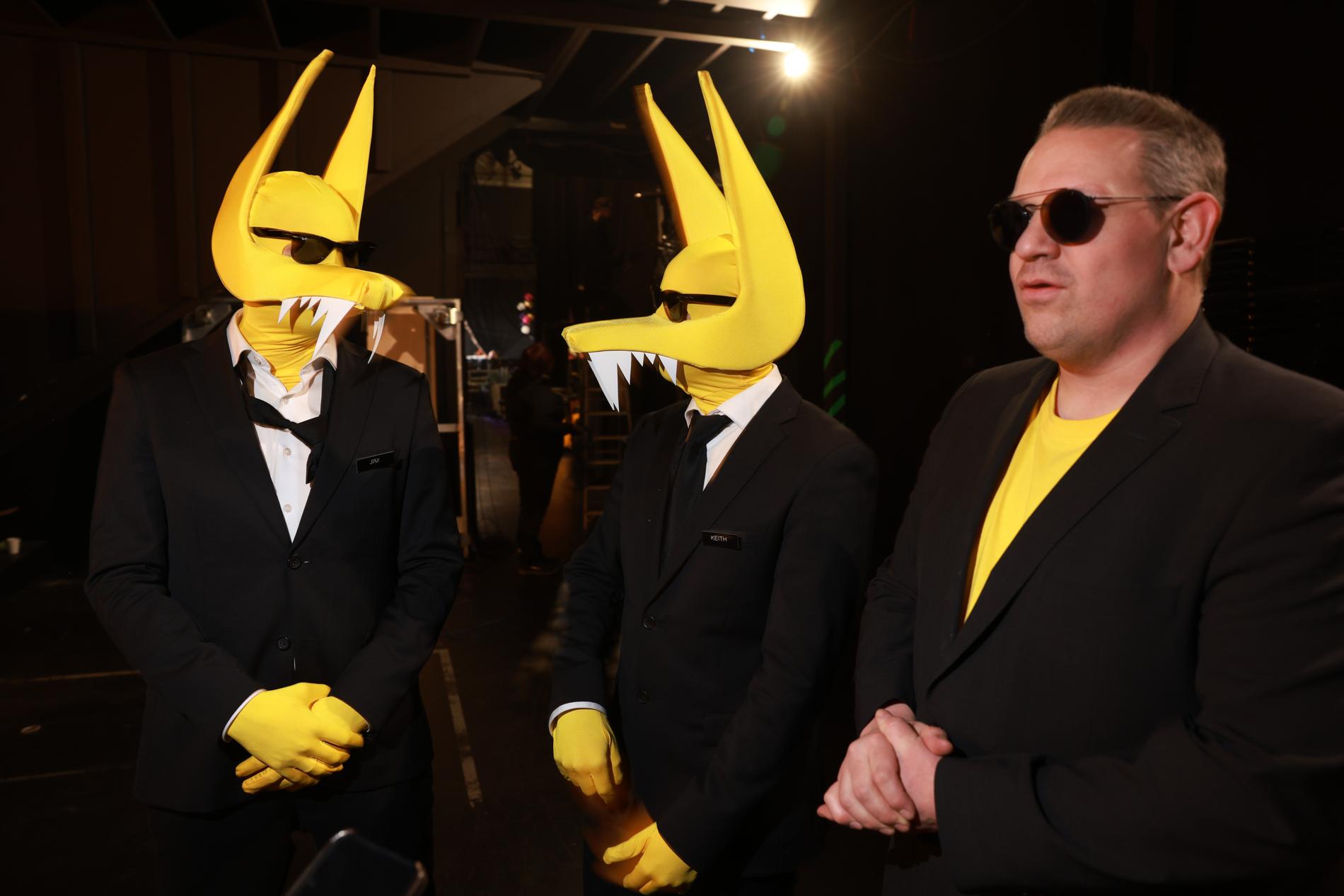 The registration also means the exclusive right to use, manufacture and import Subwoolfer products – as well as protection for the use of the name in connection with shows and appearing artists.
– We saw that there were a lot of people who started making t-shirts with these, Wahl tells VG about why he has now taken ownership of the name.
It says more that the rights to the trademark will eventually be shared with the subwoofer and DJ astronauts.
Gasoline on fire
On The Woods website, Wahl has one biography and a list of artists he has collaborated with as a composer and producer.
Among them, Ben Adams and Gaute Ormåsen were listed, side by side.
The two singers advised by many are the artists hiding behind the yellow wolf masks.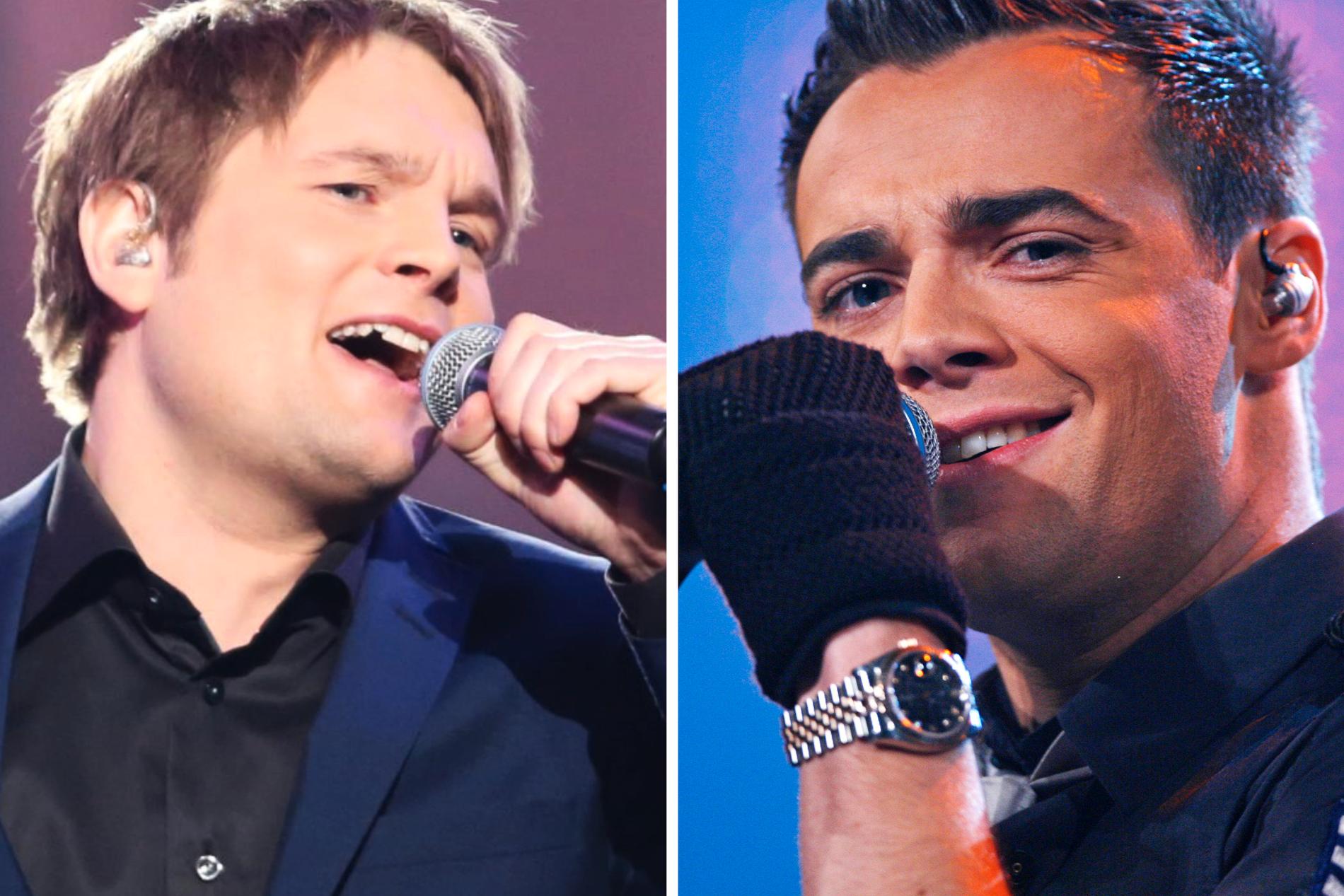 Two days after Subwoolfer won the final MGP could VG reveals that Adams and Ormåsen's cars were parked near where the subwoofer made a video recording.
Later, the names of the two artists were removed from Wahl's biography.
– There was a lot of speculation. There was so much fuss about it! So there was no point in throwing more petrol on the fire, says Wahl on the correction.
– It's no secret that the two have been in MGP camps with us before, so I worked with them.
– Who is the Subwoolfer?
– It's Keith and Jim and DJ astronauts then! Hehehe.
– Thank you God!
Gaute Ormåsen writes in a message to VG that he is "typical Carl-Henrik" to remove Ormåsen's name from his biography.
– Now that he's working on the big cool hot stars, somehow my name isn't worth mentioning on the bragging list anymore, but but … What else can a retired former "Idol" star expect.
Ben Adams, known in the British boy group A1 and living in Norway with a Norwegian roommate and a new baby, reportedly had his name removed:
– Thank God for that!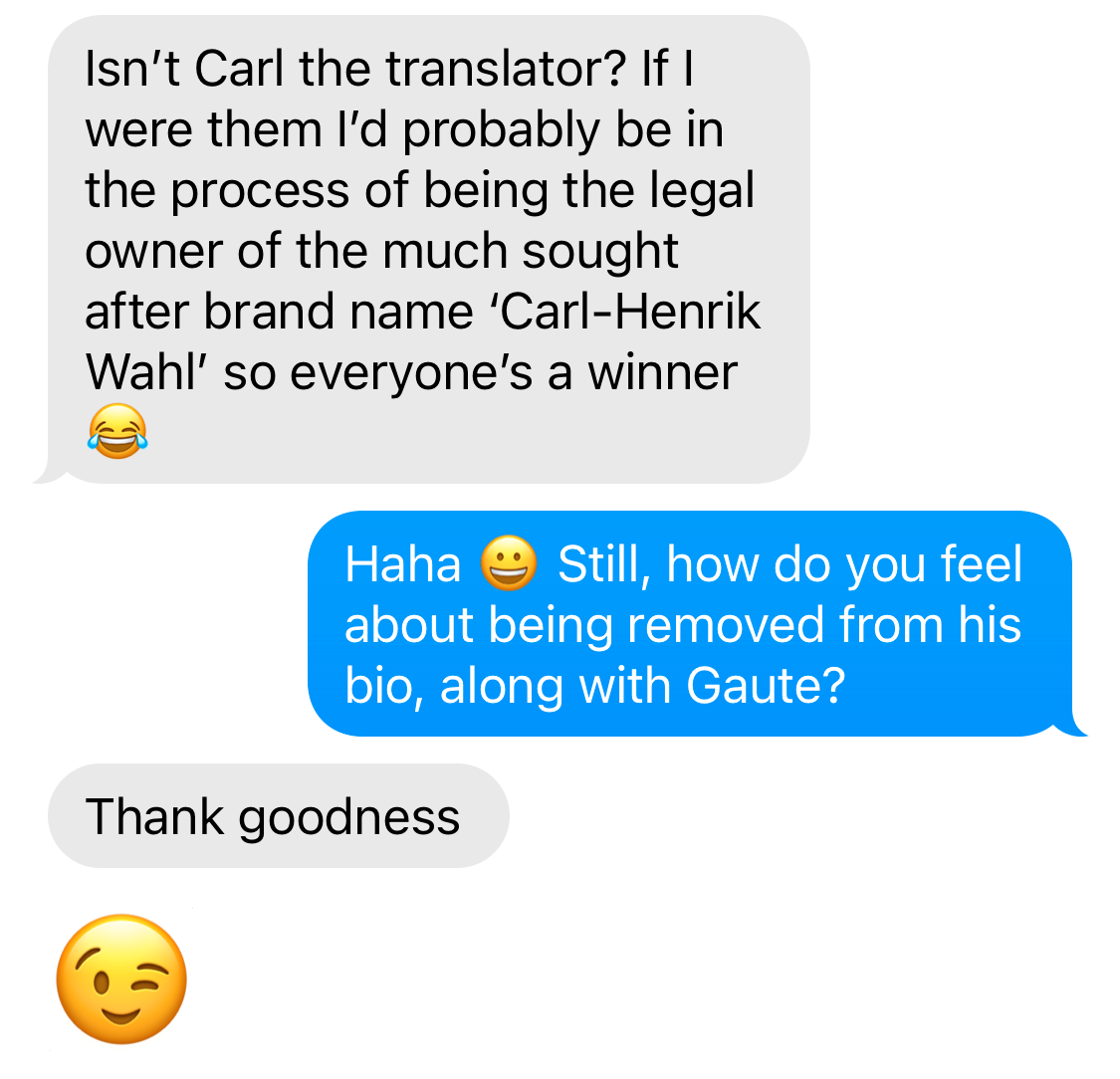 – Fun and speculation, says NRK project manager for MGP and ESC, Stig Karlsen.
For scenario
Wahl will not make any promises about whether the masks will fall on Saturday night.
– We'll see how it goes, we'll then see if we'll make something lasting out of this.
Wahl believes there are two possible outcomes after a possible fall mask.
– One is like with "Maskorama" – the mask off, which was read, and done. Or it could be a Daft Punk program where everyone knows who is behind the masks, but they still love the concept. If we reach the last place, we will have to make an assessment of it.
– What height does the subwoofer need now to make you happy?
– Top ten was beautiful. Palette space is the dream, but it's hard to predict.