Jakarta
–
Although the government continues to push, but the sales electric motor in Indonesia is still far from satisfactory. Erratic course, during the last year, the car sold only 15 thousand units. In fact, in the same period, gasoline motorcycles recorded sales of up to 5.2 million units.
Automotive observer and electrical expert at Bandung Institute of Technology (ITB), Agus Purwadi, said that the notion that electric motors do not sell well because they look monotonous is actually not true. According to him, the automatic scooter-style design is in accordance with the interests of Indonesian consumers.
"Actually, if you look at electric motorcycles, the prices are already affordable. Currently, the models sold are also similar to Honda Vario or BeAT, because that is what Indonesian consumers like. If the model is higher and sportier, its share is. still small," said Agus when he met in South Jakarta, recently.
Reasons why electric motorcycles do not sell well in Indonesia. Photo: (Special/Electrum)
Agus sees that there are a number of reasons why Indonesian people are still worried about buying an electric motorcycle. For example, on the durability or resistance of the vehicle, then fear when the electric motorcycle battery suddenly runs out in the middle of the road.
Therefore, electric motor manufacturers should pay attention to these fears. Thus, consumers' confidence in electric rides can increase further.
"Electric motorcycle models now match the interests of consumers in Indonesia, but people can not believe in their durability and safety. The real problem is that people do not believe in reliability, durability and that before, how is the charging," he said.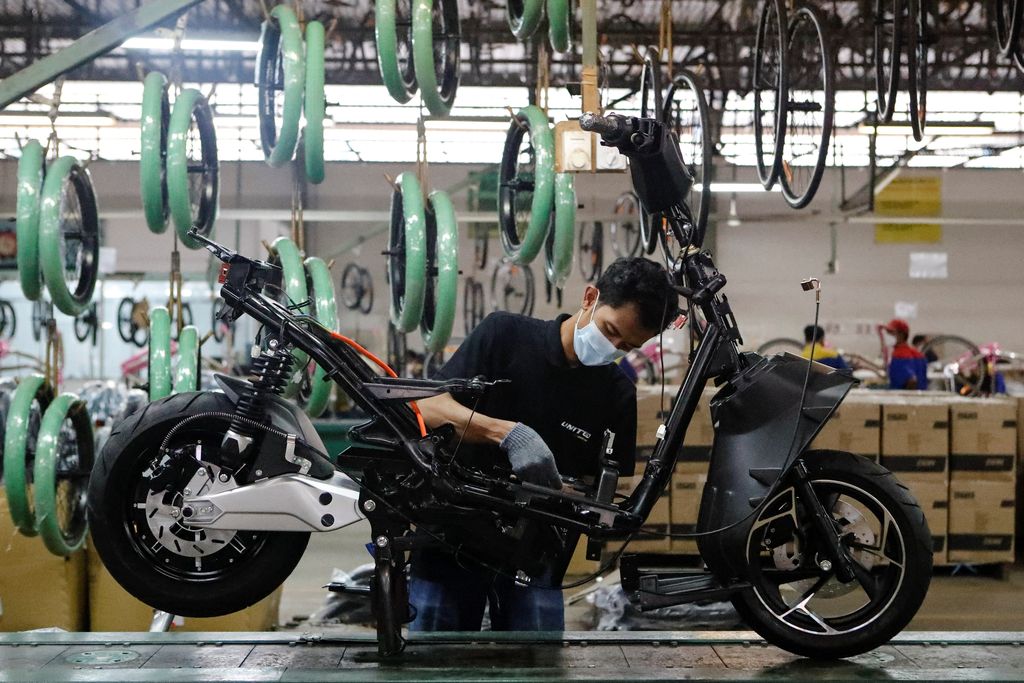 Electric motor assembly process. Photo: REUTERS/Ajeng Dinar Ulfiana
In addition, Agus thinks, Indonesian people have a unique habit before buying a car, namely asking about the used price. Therefore, they are worried about buying an electric motorcycle because the market is not yet fully formed.
"And another thing, before buying something (including an electric motorcycle) Indonesians asked what the resale price will be," said Agus.
It is known, the government plans to grant electric motorcycle subsidies of IDR 7 million. According to reports, it will be inaugurated in February 2023. The subsidy policy is expected to boost sales of electric motorcycles this year in Indonesia.
Watch video "Electric vehicle subsidies benefit the rich, really?"
[Gambas:Video 20detik]
(sfn/rgr)