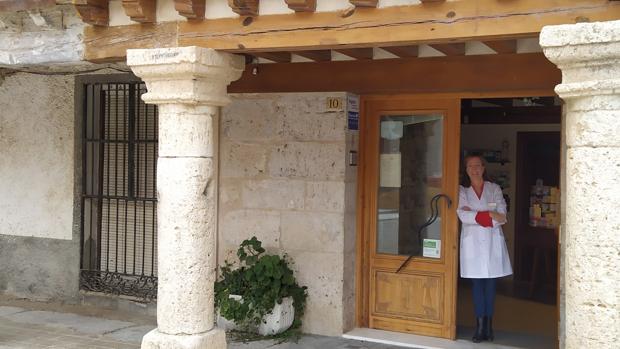 The villages are empty, its inhabitants leave and that makes many rural businesses are forced to lower the blind. And it is that without clients it is difficult to keep a company or a business afloat, even those that assume a service and have a "very important role" in any municipality, such as pharmacies. They are a key support "when the doctor leaves" for all the residents of a town, especially for the elderly, but the demographic bleeding that ravages Castilla y León has meant that 26% of the 834 rural apothecaries are in a situation of Committed Economic Roads (VEC) -the official denomination-.
Castilla y León is one of the regions that has more pharmacies in that situation, something that allows them to apply a corrective index of their profit margin upwards to alleviate their income and be able to stand. But still, the situation is complicated. In the past year there were five establishments with economic difficulties that had to be closed, and so far this year one has already done so. Meanwhile, pharmacists who are going through this complicated situation look sad at the scene. María Ángeles Fernández is responsible for the Tiedra apothecary, a Valladolid town of 300 inhabitants, and also serves two small villages around. «The population decline has been gradual, but constant», he laments, and that has taken a toll on his income: «At the end of the month they are less and less».
Watchmen
But, despite the obstacles, he would not like to pay the counter after which he has been 26 years for the important service he provides to the neighbors. "We are the toilet that is all hours of the day," he says. The doctor goes 3 days a week for two hours. "The moment he leaves, it is the pharmacist who is vigilant and who does a bit of a filter," he explains. They know the reality of the patients, most of them very old, who usually go to the pharmacy for help when something happens to them. "They come with their doubts and the pharmaceutical council is very important," especially when some of the older neighbors live alone and have no vehicle to travel to the nearest health center.
However, he recognizes that the scenario is difficult. Some establishments are "at the limit", "lower income and increase expenses" and the support they receive is sometimes "insufficient". That is why María Ángeles asks that her work in the rural environment be valued and "to take advantage" of them "to provide some more services", a formula that would help the inhabitants of the area and perhaps prevent the closure of more rural apothecaries .
And, in his case, "it would be awful, a total drama" for Tiedra to have to lower the blind. "Having a pharmacist reassures neighbors a lot," says María Ángeles, who, for the moment, will continue to lead her establishment "for the love of the profession and the people."
From the sector they are now pending on how the reorganization of Primary Care that the Junta de Castilla y León is considering may affect them. This is stated by the president of the Council of Pharmacy Colleges of Castilla y León (Concyl), Carlos Terceño. What they do ask is that they be taken into account as health workers in the development of this reorganization: "We have to be part of the solution and never a problem." Regarding the possible restructuring of pharmaceutical care and the aid proposed by the vice president of the regional government, Francisco Igea, there is still nothing on the table, said the president of Concyl. . (tagsToTranslate) pharmacies (t) limit