Rzhev Memorial to Soviet Soldier

(Photo: Nina Parshina / RIA Novosti)

Presidents of Russia and Belarus Vladimir Putin and Alexander Lukashenko will take part in the opening of the Rzhev Memorial to the Soviet Soldier in the Tver Region on June 30, according to the Kremlin's website.
On June 24, Putin invited his Belarusian colleague, who came to the Victory Parade, to participate in the opening of the memorial near Rzhev in the Tver Region.
Lukashenko addressed guests of the Victory Parade with the words "we will win, we will stand"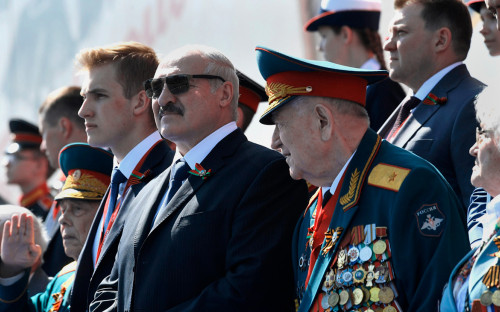 The Rzhev Memorial was created by sculptor Andrei Korobtsov and architect Konstantin Fomin. The initiators of the erection of the monument were veterans of the Great Patriotic War. The sculptural structure in honor of the fallen in the Battle of Rzhev is a 25-meter bronze figure of a Soviet soldier. The monument was erected on a ten-meter bulk mound.
In May, the Russian Military Historical Society reported that the monument was ready for opening in April, but because of the coronavirus epidemic, the ceremony had to be postponed until June. In particular, the possibility of opening the Rzhev Monument on June 22, the anniversary of the start of World War II, was considered.
.