In Sochi, the Russian president said he was convinced that his Belarusian ally, contested in the street, would resolve the crisis.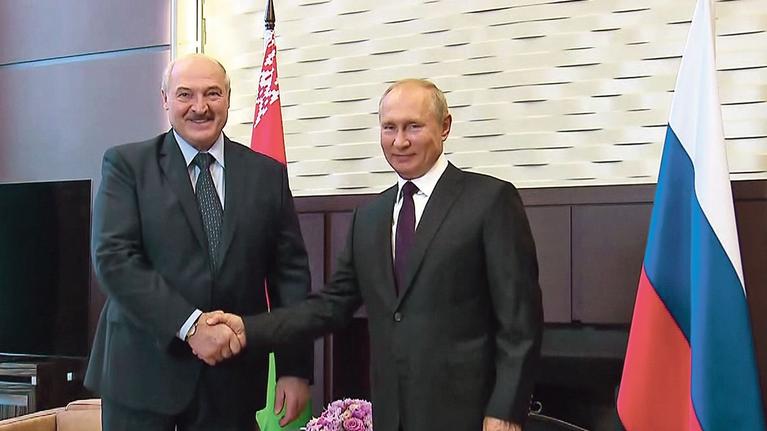 A long television sequence showed Alexander Lukashenko and Vladimir Putin, before their meeting on Monday in Sochi, the first since the start of the crisis in Belarus, six weeks ago. The main thing – a long exchange in mind – then took place off camera. But the preamble was very instructive on the state of relations between the two leaders, at a crucial time for Minsk.
To Lukashenko who was storming pro-Russian niceties – a 180-degree turn in a few weeks – Putin responded by confirming his support. I am "convinced" that you will solve the crisis, the head of the Kremlin essentially told his ally, faced with an unprecedented wave of protest, encouraging him to continue on the path of constitutional reform which does not reassure the opposition. The Russian president has confirmed $ 1.5 billion in aid for the seriously damaged Belarusian economy.
"The borders of the Russian-Belarusian union"
Bilaterally, the head of the Kremlin has insisted that all
.