Aftermarket radiator water fill illustration
Otomotifnet.com – Radiator water or engine coolant (radiator coolant) has the task of removing heat and keeping the engine temperature in ideal conditions.
And keep in mind that, a good radiator water is one that can absorb heat well and dissipate it.
However, there are often problems that are found, such as reduced car radiator water, either in the radiator or the reservoir tube.
If this happens, people will immediately assume that there is a leak in the radiator.
"Insufficient radiator water is usually due to something wrong with the car's engine cooling system," said Andy from the Honda Clinic Auto Tech Support (HCATS) workshop in Pondok Kopi, East Jakarta.
Also Read: AUTOMOTIVE Consultation: Causes of the Radiator Reserve Tank Overflowing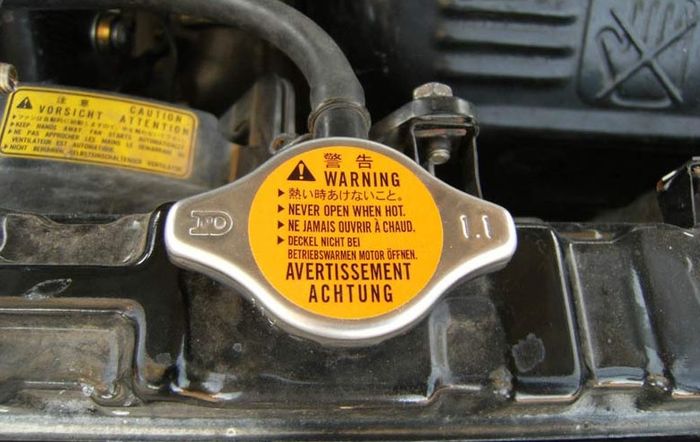 Rudy Hansend
"The cause is not just a leak, but it could be because the engine temperature is too hot so the radiator water works very hard to cool the engine," added Andy.
In addition, another factor is the occurrence of damage to the radiator cap.
The radiator cap which is in charge of maintaining the pressure in the engine cooling system is not working properly.
"The valve and rubber have been damaged, which will result in radiator water being discharged into the reservoir tube," he continued.
As a result, the radiator water in the reservoir tube will overflow, causing a decrease in its volume.
.