"The transfer of large forces to Belarus is fundamentally changing the security situation in the region. I am talking not only about Ukraine but also about Lithuania, and of course there are new challenges for Polish security," he told reporters. , and in the Lithuanian Department of Homeland Security.
According to the Minister, Lithuanian politicians are discussing the possible reaction to these changes in the security situation both among themselves and with their allies in the West, and Lithuania is evaluating its possibilities to react together with NATO forces, but the specific reaction would depend on the type of deployed Russian forces.
As Russia draws large forces and military equipment to Ukraine's borders, there is growing concern in the West about the possibility of a serious military conflict in Europe, .
NATO said on Monday that Allies were sending ships and destroyers to Eastern Europe to step up its defense.
According to a NATO diplomat told Reuters, the United States is also considering relocating troops from Western Europe to Eastern Europe. According to him, the transfer of troops would be gradual and the filling of NATO's gaps in the eastern flank could take place in the coming weeks.
The diplomat said in a statement before the New York Times that the White House was considering sending 1,000 to 5,000 US troops to Eastern Europe, a number that could increase tenfold if the situation worsens.
NATO Secretary General Jens Stoltenberg emphasized on Monday that the alliance "will do its utmost to protect all allies, including by strengthening the eastern part of the alliance."
The alliance also said the Danish government would send four F-16 fighter jets to Lithuania and frigates to NATO's 1st Permanent Naval Force to strengthen security in the Baltic region. Spain, for its part, is sending three warships to join the NATO navy, as well as four destroyers for deployment in Bulgaria. France is ready to send its troops to Romania, while the Netherlands is preparing to deploy two F-35 fighter jets in Bulgaria from April.
As Anušauskas emphasized, Lithuania would be able to receive additional NATO forces – both soldiers and military equipment. According to him, the accommodation of soldiers is not the most critical issue, because they are trained to live in extreme conditions.
Others are currently reading
Awakening politician Andrejs Panteļējevs: open about addictions, marriage, depression and miracles at the Wailing Wall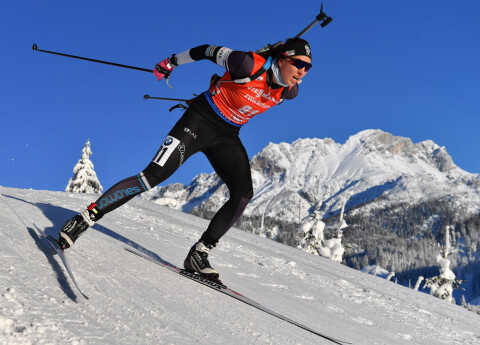 Estonian biathlete receives death threat after competing in the World Cup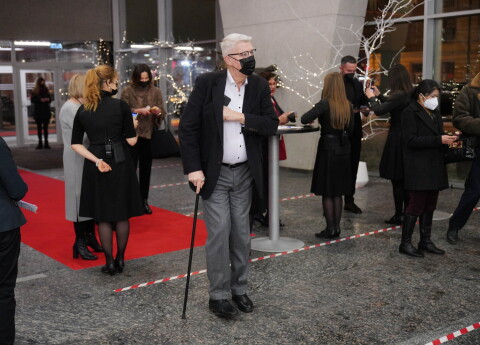 PHOTO: people come to the premiere of the play "A Show That Gets Butter" at the Daile Theater