The young man who accuses the American comedian decided, Monday, not to testify at the bar for fear of incriminating himself.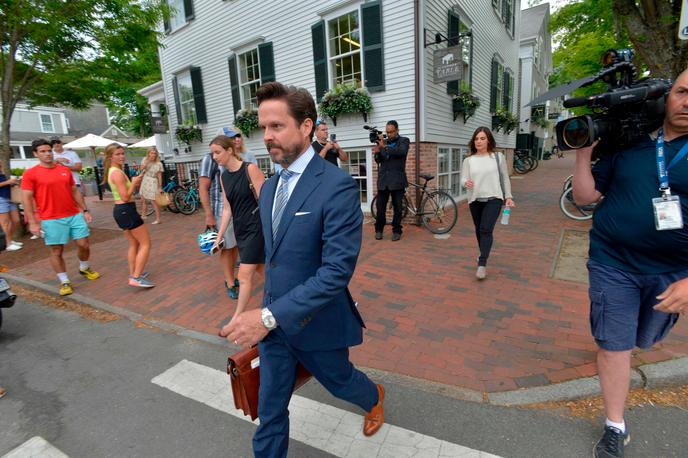 Will Kevin Spacey avoid a sexual assault trial? The only criminal case against the actor took a serious blow Monday, July 8, after his accuser decided not to testify at the bar for fear of incriminating himself.
The 59-year-old American, whose career has imploded since the first charges of sexual assault were laid against him in November 2017, was not present at the hearing on Nantucket Island, Massachusetts. It is in this seaside resort popular jet-set that the star of the series House of Cards and the movie American Beauty is suspected of having, in July 2016, seized the sex of an 18-year-old man employed in a bar, after having made him drink.
His indictment for indecent assault and assault in this case came at the end of 2018, after several other allegations of assault on young men emerged in the wake of the #metoo movement. None of the other charges, in the United States and London, have resulted in criminal prosecution for the moment.
Read also
Twenty accusations of "misplaced behavior" collected by London theater against Kevin Spacey
"The whole file is compromised"
In the Massachusetts case, the accuser's mobile phone is crucial: the young man used it to film the alleged assault, and commented on it by SMS with his girlfriend at the time and a group of friends. This phone, which the defense wants to examine, has disappeared, confirmed Monday the accuser and his parents, all called to testify at the hearing.
A police officer stated that he returned them after extracting all the data, but acknowledged that he had not requested a receipt. The family claims to have never recovered. Asked at length about what he had done with the phone and the messages, the young man assured that he had not erased anything.
But, warned that any manipulation of the phone could be worth pursuing him, he then invoked the 5e amendment to the US Constitution, which allows a witness to remain silent so as not to risk self-incrimination.
The young man's mother, a well-known Boston-area TV presenter, Heather Unruh, acknowledged that she had erased some potentially embarrassing images from the phone before handing it to the police. She assured that she had not erased anything related to the alleged assault.
Kevin Spacey's lawyer, Alan Jackson, has insinuated that text messages in which the young man – fan of the actor – would have implied that he was consenting had been deleted.
Article reserved for our subscribers

Read also
Kevin Spacey, a ghost in Hollywood
The judge did not make a decision on Monday, but the defense warned that she would promptly request the discontinuation of the prosecution. "The whole file is compromised"said Jackson. The prosecutor did not rule out an abandonment, but asked the judge " one week " to decide.
React or consult all the contributions