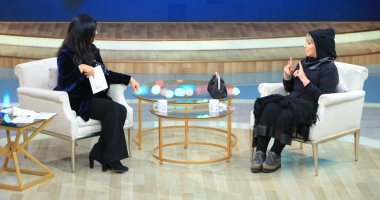 Shahira said, "Many rumors appeared about the death of the late artist Mahmoud Yassin before God passed away, but we did not make those rumors reach him or know anything about them, and I am amazed at those people who want to gain the material at the expense of the feelings of others," and added: " In the last years of Mahmoud Yassin sickness, my sons were offered to have someone help me in his service, but I strongly refused that because I did not want to be revealed in a strange way. I also believe that God mocked me for his service because he is an exceptional and great man for me.
Shahira continued during her meeting with the program "With You" presented by Mona El Shazly, and broadcast on CBC: "The most difficult periods that we have passed since the beginning of the artist Mahmoud Yassin's illness were the last month, when his devices began to collapse, but for the last week of his life he was aware and aware. Well with everything that goes on around him and with all of us. "
Shahira added: "When Dr. Hassan Hosni diagnosed the disease of the artist Mahmoud Yass as being hardening of the arteries, he told me that he would develop signs of Alzheimer's, but it was not fierce Alzheimer's. And she added: "In his last period, I kept him from sight because he was not in perfect shape and health, and I did not want him to appear to his fans while he was missing something."
.