The stormy weather appears to bring further suffering to communities already wet for the third consecutive weekend.
Heavy rains brought new floods and other warnings to come after areas of South Wales and northern and central England were hit by Storm Ciara and Storm Dennis.
Other heavy rain belts were due Saturday evening and again Sunday evening, according to the Met Office, accompanied by warnings of strong winds and snow in Scotland.
In England and Wales, 82 flood warnings were pending, as well as 160 flood warnings, but two serious floods were lifted.
Additionally, a series of yellow meteorological warnings for rain have been issued in various parts of the country, including those that have already seen floods, in the next three days.
The southern border of the Yorkshire Dales was reported to have been flooded on Friday night as the village of Horton-in-Ribblesdale was cut by rising water.
A North Yorkshire Fire and Rescue Service tweet said: "We have two Settle crew members, Grassington and a Ripon water rescue team in Horton-in-Ribblesdale, which is currently surrounded by flood waters.
"The crews monitor the residents and ensure that everyone is safe."
The firefighters helped four people to escape from a stranded vehicle in Skipton, as well as helping with flooded properties in the village of Giggleswick.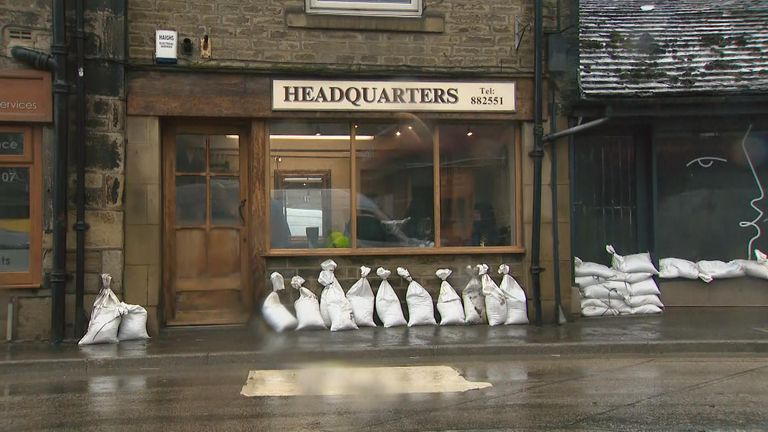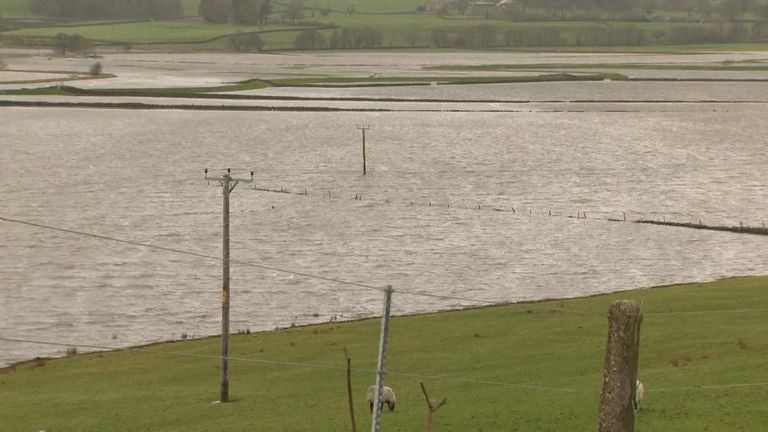 The A65 between Gargrave and Settle was impassable due to the Friday night floods, North Yorkshire police said, and West Yorkshire police reported problems on the same road between Ilkley and Burley on Saturday morning.
Last weekend, when Storm Dennis was hit, a serious accident was reported in South Wales, Herefordshire and Worcestershire as rivers dramatically detonated their banks leaving homes, businesses and roads submerged in flood waters.
The previous weekend, Storm Ciara brought winds of 97 miles per hour, canceling flights, rail services and sporting events including a Premier League game.
Sky weather producer Joanne Coles said: "With further rain in the forecast for the next few days, there is a constant risk of localized flooding.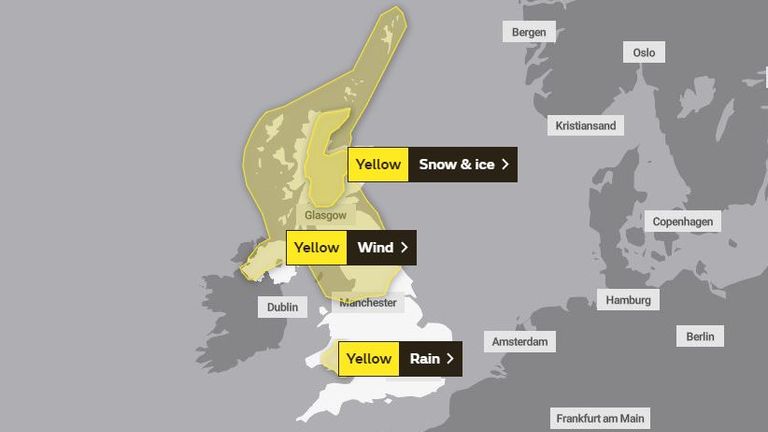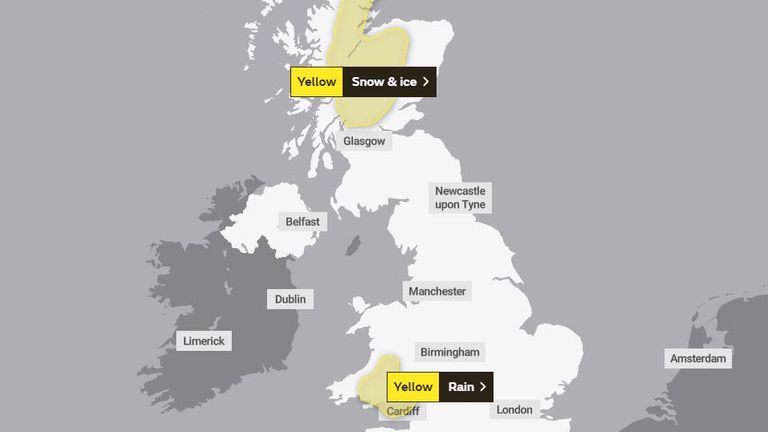 "On Saturday evening a frontal system will rain from the south west and this will gradually spread north-east through the Republic of Ireland, Wales and England.
"Part of the rain will be heavy, especially throughout South Wales with 20-40 mm expected widely enough and up to 60 mm possible on higher terrain.
"The catches are currently saturated and sensitive to further precipitation, therefore there is a constant risk of localized flooding.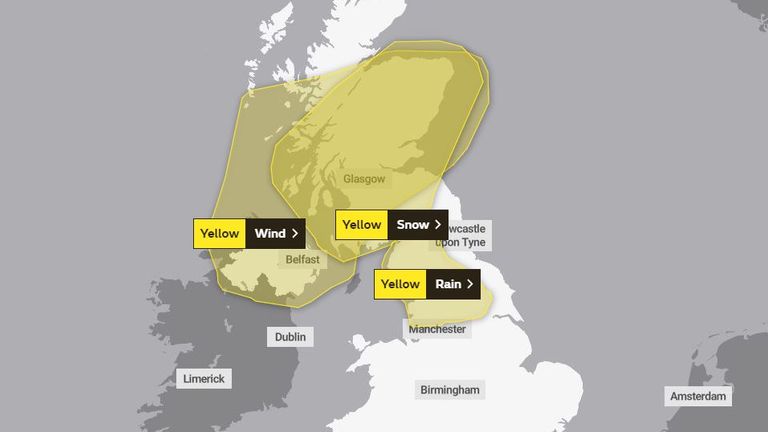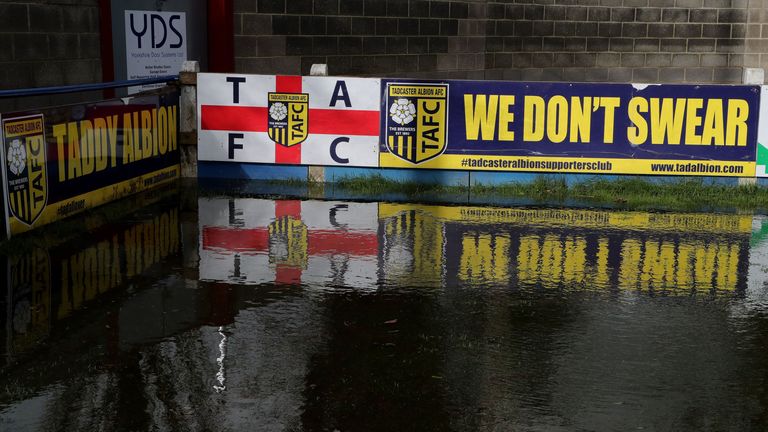 "The Met Office issued a yellow weather warning for rain all over South Wales overnight."
On Sunday it will rain south, leaving many brighter spells and scattered showers for many.
"However, as we head into the new week, another low pressure system will be driven from the Atlantic bringing further heavy rain to the British Isles in the early hours of Monday.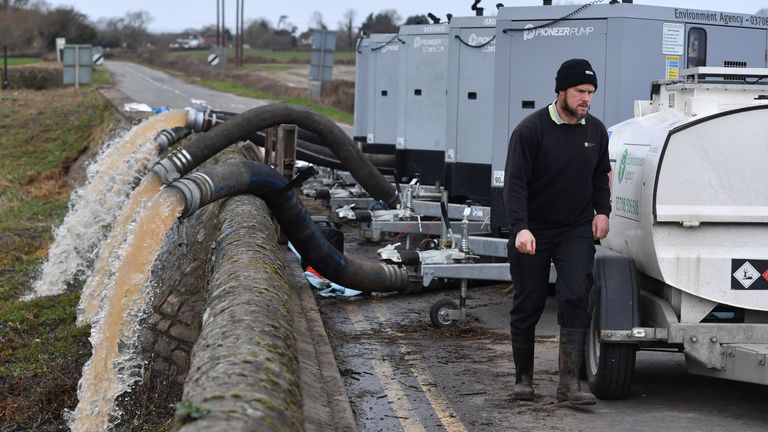 "A little rain will be heavy, this time in the north of England with a maximum of 40mm possible on higher ground and the Met Office has issued a yellow weather warning for rain here too.
"Due to the cumulative effects of recent rains and the already saturated soil, there is an ongoing risk of localized flooding."