The Artcurial house is auctioning off, on September 27 in Gironde, the civilian and military vehicles of this great Bordeaux figure.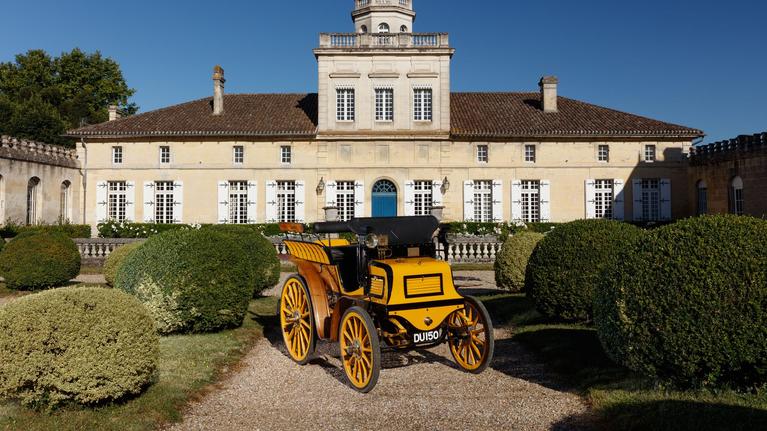 Sales follow each other but do not resemble each other. Fifteen days after the dispersal of André Trigano's automobiles, the Motorcars department of Artcurial sells the André Lurton collection. Deceased last year at age 94, this great Bordeaux figure, long president of the Syndicat viticole AOC Entre-Deux-Mers and administrator of the Interprofessional Bordeaux Wine Council (CIVB), owner of Château Bonnet, in the heart of Entre-deux-Mers, had built a collection vehicles which certainly had neither the prestige nor the richness of that of Trigano but which recounted his personal journey.
Passionate about mechanics from a young age, André Lurton had for many years assembled vehicles revealing his story, that of his family and that of his wife, Elisabeth Garros. The Simca 6 reminded him of the car from his honeymoon in Chamonix. On the way back, the breakage of a shock absorber had forced them to wait two days on the banks of the Loire for the arrival of
.