coronavirus The whole world has been closed because of it. Healthcare professionals are struggling with heart to treat those who are infected. Covidien-19Only doctors and nurses are interested in the hospital. At Istanbul University Cerrahpaşa Medical Faculty Hospital coronaviruses We contacted two patients who received treatment on quarantine days. The department used as intensive care and operating room in the hospital, coronaviruses reserved for their patients. All of the 7-storey building has patients who have a positive test result. I am only allowed 1 floor. I have the opportunity to talk to two patients lying there. When entering the floor, we wear medical clothes, masks, gloves and glasses. We are allowed to go to the door of the room. The doctors next to us warn us not to touch anywhere.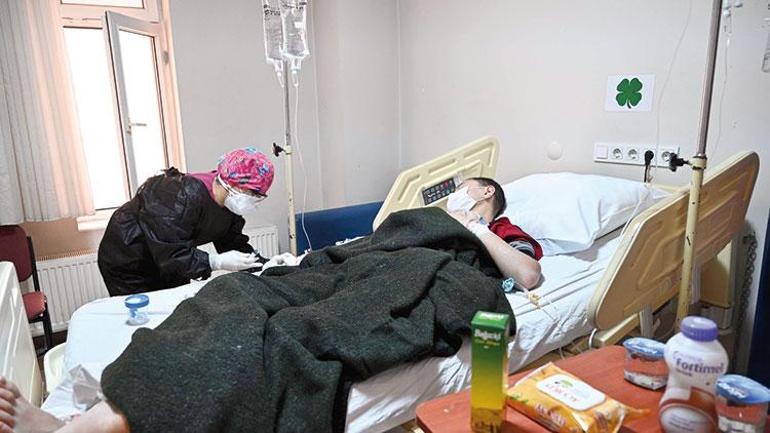 class = 'cf'>
"WE WILL MEET IN THE BALCONY"
The first patient we contacted is Ayşe Ö. is happening. Ayşe Ö., 48. He tells Hürriyet about his process: "The virus first appeared on two of my daughters. First, he started to be malaise and headache. They said I got the virus in the hospital. My wife also got the virus. I am first undergoing treatment on that third floor. We talk on the phone all day long. We give each other morale. I have 4 children. My 2 daughters were not hospitalized. They were quarantined at home. The tests of my other two children were negative. This process was very tired. But my whole family will be able to defeat this virus. I miss sitting on the balcony of my house under the sun and drinking tea. We will meet the whole family on the balcony again. "
A few days after this meeting, Ayşe Ö. He was discharged from the hospital. However, his wife is still being treated in the hospital.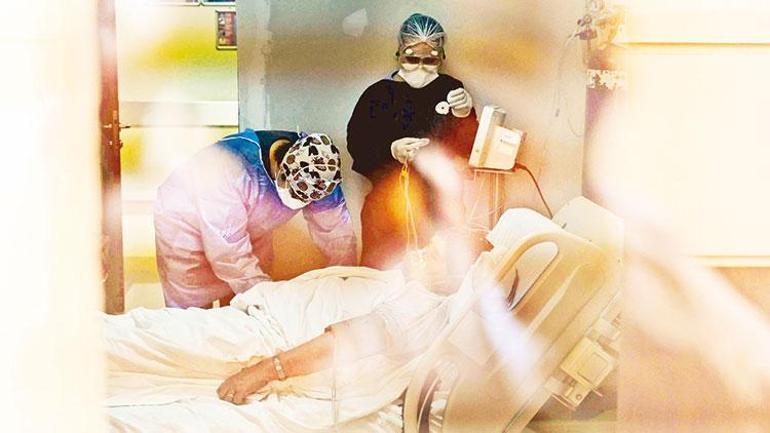 'I CAN'T LEAVE IT ONLY'
We go to the other patient who is being treated. Safiye A., the 49-year-old patient we talked about, said that the test was positive on April 5, Safiye A. describes the disease process: "First I had a lung film in a hospital. It turned out clean. Then I came to the emergency department of Cerrahpaşa. Here I was immediately quarantined and started my treatment. I was very scared when my illness was first diagnosed. I have another relative who is being treated here. My relative is old and cannot meet his needs alone. Although he is well taken care of here, he may need someone more. As of today my test was negative, I said that I did not want to be discharged to look at it. I can't leave him alone. I got better and he will get better. We will both defeat this virus and leave this hospital. When will we do not join each other nowadays? "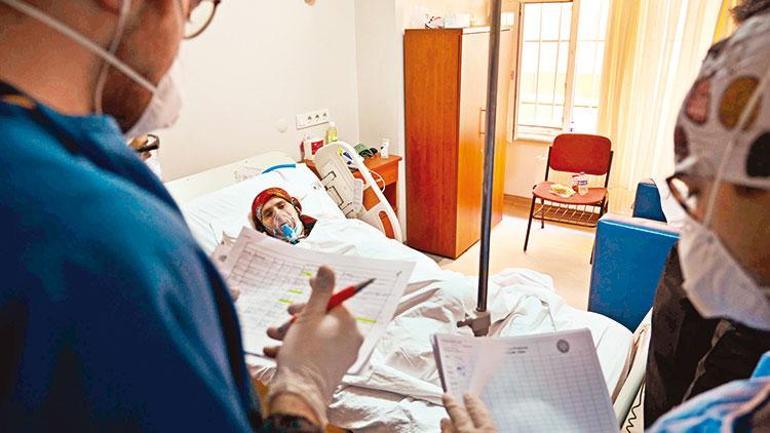 class = 'cf'>
'OUR LOAD INCREASES AS IT GO'
Cerrahpaşa Emergency Medicine Head Professor who said that the patient burden is increasing day by day. Dr. İbrahim İkizceli said, "Our patient burden before the pandemic traffic accidents or general emergencies. Pandemic most of our cases from Covidien constitutes suspect or Covid positive patients. We take care of every patient. Patients with Covid at the entrance of the emergency room are transferred to another department, while those who are not a separate unit. The burden of our health professionals naturally increased. This causes fatigue and stress. We try to give psychological support. We get support from other units where we are not enough. "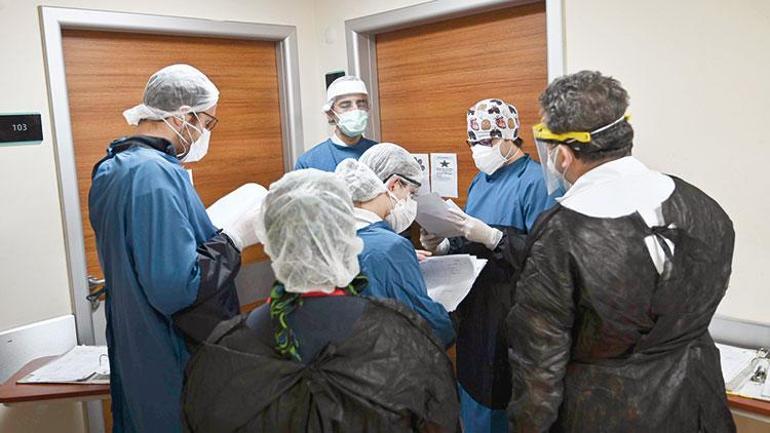 .