The European Space Agency awards the first installments of two contracts to the Franco-Italian industrialist, for a total value of 600 million euros.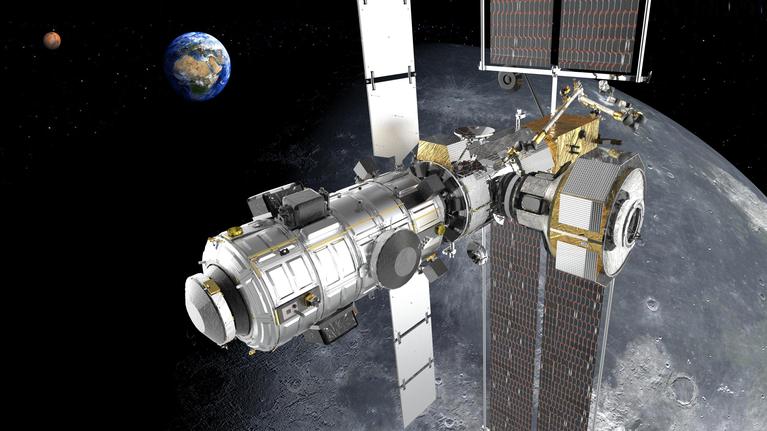 We'll walk on the moon again. Better still, man will explore the Earth satellite from every angle, passing through the poles and its hidden face. The United States has decided, as part of the Artemis mission, to send four astronauts, including a woman, there in 2024.
Four years from this deadline, and despite the budgetary and technical obstacles, all the lights are green for the program. Piloted by NASA, Artemis would mark humanity's return to the moon, fifty-five years after the successful Apollo 11 mission in July 1969, when Neil Armstrong and Buzz Aldrin were the first men to set foot on lunar soil.
Europe, via its space agency (ESA), is associated with this very tight schedule. Esa gets into the heart of the matter this Wednesday morning by notifying the first installments of two contracts with a cumulative value of nearly 600 million euros, to Thales Alenia Space (TAS), jointly owned by the defense group French Thales and Italian Leonardo.
.