REPORT – Faced with the Covid-19 epidemic, 90,000 staff and travelers are trying not to fall into paranoia. They adapt their behavior.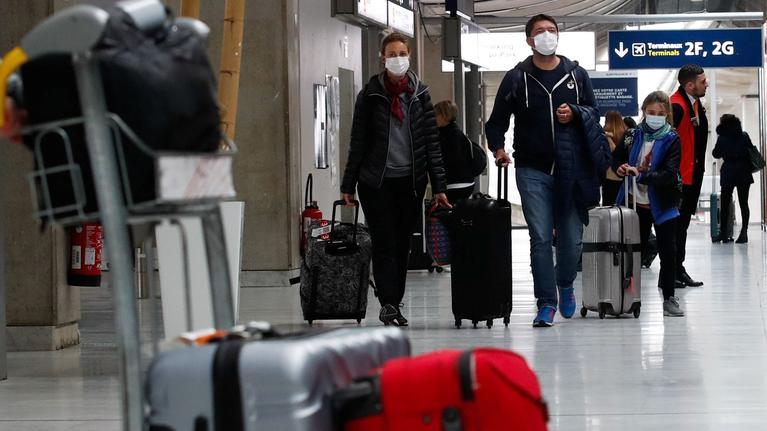 Walking around Terminal 2E, it feels like you are in the streets of Tokyo or Beijing. The masks worn by many travelers about to record for long-haul are a reminder of the threat. Everyone goes there with their equipment to protect themselves from the coronavirus: surgical or site masks, with or without filter, white or black, or improvised scarves in mufflers.
Isabelle, a sixty-something woman who is going home to Cotonou, plans to wear hers until her arrival. Her son Handy disinfects her hands. "You have to continue living normally, you cannot stay confined, he says. But as I pushed the cart and went through the airport, I followed the hygiene guidelines. We must remain vigilant. "
At the pharmacy, sales of 9.90 euros masks are soaring, as are sales of hydroalcoholic lotions bought by almost all customers of the nearby Relay store. "People are flocking to disinfectants, some buy six or eight, specifies Léanne, employee
.