The winner of singles and doubles from Paris, Krejčíková, defeated the Danish Clara Tauson 6: 3 and 6: 2 at the premiere in the main singles competition at Wimbledon. Tournament eight Plíšková defeated French Open semifinalist Tamara Zidanšek 7: 5 and 6: 4 thanks to her first win on the grass of the season, and Martincová defeated tournament 28 Alison Riske from the USA 6: 2, 4: 6 and 6: 1.
The Krejčíková match was postponed by the weather, but the 25-year-old player did not let herself be decided. In court number three, she averted all five breakballs and took the 18-year-old Danish three times. Both players had 19 winning balls, but Krejčíková made only 13 mistakes, while the opponent twice as many.
Kvitová finished at Wimbledon. Veselý advanced, Bouzková's duel was interrupted due to darkness
"Waiting for the match was annoying, it's not warm, which doesn't suit me. But I'm glad I managed to play it like this. I was a little worried, because when I trained on that court three days ago, it came to me very fast. Now he was in "I'm fine, I felt good. I went into the match without expectation, I knew I had to fight for every balloon and somehow it would turn out," she said.
Tournament fourteen Krejčíková won in an hour and ten minutes, and as she left, she spun around in a pleated skirt and raised her thumbs up toward the fans. In the second round, he will face Germany Andrea Petkovicová, who plays Wimbledon for the tenth time.
Karolína Plíšková lost 0: 3 in the match with Zidanšeková and at 3: 5 she averted a setball when the opponent was served. She turned the first set and one break from the fifth game was enough to win the second. She finished both sets with an ace.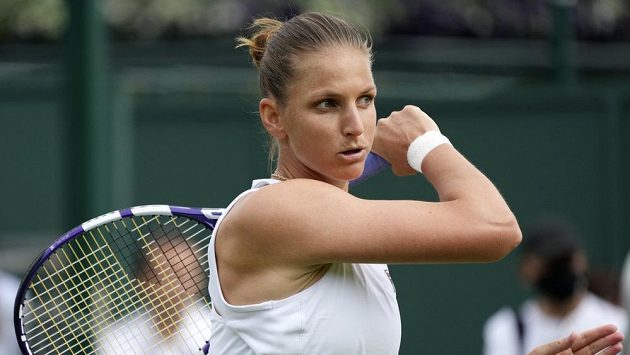 Plíšková does not solve the ranking, her relationship to Wimbledon will not improve her progress to the 2nd round
"I don't have the best beginnings and the longer it is played, the better and better I feel, and it was today. From 1: 4, 2: 5 I played well, the service held me back in important moments. I felt I had pressure "If I play, I will be satisfied like that," said Plíšková.
In the second round, she will face Croatian Donna Vekičová, whom she recently defeated in the 1st round on Parisian clay. "It will probably be harder on the grass than on clay. It will come to me as she had a knee (surgery), so she will shoot mega, but it will work and it will be a good match," said Plíšková.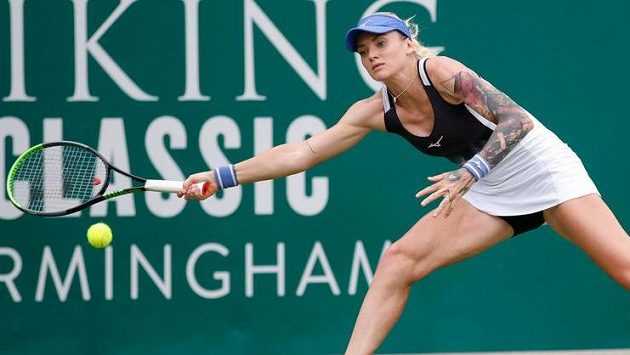 Martincová enjoys a magical tournament. She was just afraid he would have to cover his hand
Martincova defeated Riske in two hours. "It's a great feeling. I wish every tennis player would experience it. Wimbledon is a really specific place," she rejoiced after her first win at the All England Club.
It paid off for her to go to England right after Roland Garros and play eight grass games in two tournaments. "It will help if it comes together before the main event. I've always loved the grass, and even though the beginnings weren't good for results, I believed I could play well on the grass," she said. He will play with Nadia Podoroska from Argentina for the first promotion to the third round of the grand slam.
Bouzková started the match with Věra Zvonareva on Monday and at 5: 7 and 2: 2 the duel was interrupted due to darkness. In the overtime, the Czech Republic lost the serve to 4: 5 and Russia delivered the set. The winner of the junior at the US Open 2014, Bouzková, has not yet succeeded among women in grand slams, having lost nine times in the 1st round out of ten starts in the main competitions.
.