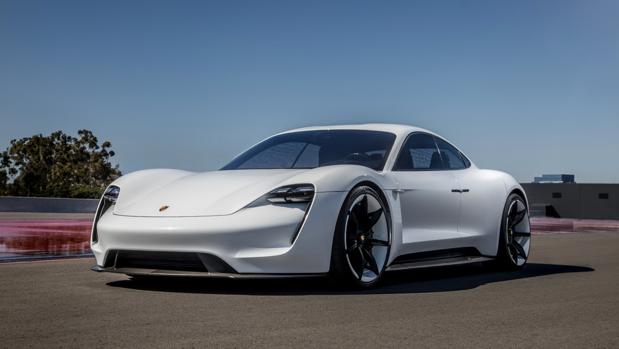 The first 100% electric Porsche sports car, the Taycan, is almost ready to show itself to the world. After completing the last phase of driving tests just over three months ago, the engineers at the Porsche Development Center in Weissach (Germany) continue working on what will be the last details of this vehicle. Preparations for its production, free of CO2 emissions, are currently under development at the Porsche headquarters in Zuffenhausen.
This new model will be officially presented worldwide on September 4. It will be through an event that will be held simultaneously in Europe, China and Canada and can also be followed live online, at 3 in the afternoon.
Although its market launch is planned for the end of the year and the first deliveries are planned for the beginning of 2020, there are already more than 20,000 firm interested buyers worldwide. These potential buyers have enrolled in a list of optional programs and have deposited an economic advance.
In total, there will be three options that Porsche will offer its customers. The Taycan, with an 80 kWh battery, rear-wheel drive and two power versions of 240 kW and 280 kW (331 and 387 hp, respectively). The Taycan 4S will feature a 96 kWh battery, all-wheel drive and powers of 320 kW or 360 kW (441 or 490 hp). Finally, the Taycan Turbo incorporates a 96 kWh battery, all-wheel drive and more than 500 HP of power.
The model has an autonomy of more than 500 kilometers (according to the NEDC cycle) and, in all cases, and initially, the recharge power will be 250 kW (350 kW in 2021). Thanks to an ultrafast charging system that will operate at 800 volts, twice as much as most electric cars use, and that will allow you to recover 400 kilometers (according to the NEDC cycle) in just 15 minutes at maximum power.
In terms of performance, the Taycan will be able to accelerate from 0 to 100 km / h in less than 3.5 seconds, thanks to a two-speed gearbox. Porsche ensures that one of its most important qualities is the ability to accelerate thoroughly several consecutive times while maintaining performance in all situations. For them it has developed an intelligent cooling system that avoids possible power losses due to extreme heat accumulation, providing exact cooling to each component that needs it. This is how they break it down from the hybrid and electric website.
This electric sports car has gone through the same tests as a combustion model, passing them with precision. In Scandinavia, a few kilometers from the Arctic circle, its dynamic potential on ice and snow was tested. At the same time, Porsche engineers have taken advantage of summer in the southern hemisphere. In South Africa, performance tests were performed, as well as final adjustments on issues such as continuous performance and reproducibility. On the other hand, in Dubai resistance tours were carried out in hot weather and battery charging is tested in extreme conditions. There have been 30 countries in the world that have received the thorough tests of the Porsche power plant, where it has gone through a range of temperatures ranging from 35 degrees below zero to more than 50 degrees Celsius. . (tagsToTranslate) taycan (t) first (t) sports (t) porsche (t) 100-percent