Audionota: Florencia Albanesi
By Pablo Andrés Alvarez / palvarez@lanueva.com
For the second time in a row, Pablo Cella from Bahia was distinguished by the US Hispanic Information Technology Executive Council (HITEC) as one of the 100 most notable and influential Hispanic executive leaders in the sector Technology of the United States 2020/21.
Graduated in Computing from the National University of the South in 1991 and based in Atlanta, Georgia, in 1998, he serves as a senior executive at Amdocs Global Business.
The list of honorees, which is called HITEC 100 (# HITEC100), has been in existence for more than 10 years and is a recognition of the talent, quality of work and positive impact that Hispanic executives represent in the technology sector.
The mission of this roster is to celebrate, train and increase the representation of Hispanics as executive and technological leaders in a sector that still has insufficient Hispanic cultural diversity.
"I was surprised by this new award. As well as being very gratifying, it also represents a great responsibility, especially when you see more companies that are part of the technology council, and there are more Hispanics who are or deserve to be recognized, "Cella told "The new one".
And he added: "The Technology Council does a great job promoting talent and awarding scholarships to Hispanic youth. There is a long way to go, but year after year we see how the Hispanic community is growing in the middle and high executive levels. It is a pride to be accompanied by such talent and to be able to contribute ".
Precisely, the 100 laureates were evaluated for their achievements in the ever-changing global landscape of technology and for their professional development and mentoring activities.
According to Cella, this distinction gave him a better platform to create ties and opportunities for other Hispanics who work or study in technology in the US, and connect them with influential people and companies for mutual benefit.
"The impact of the award and the note on "The New Province" last year was amazing, and it opened my eyes. With how busy I have always been in my job and career, I had never thought about the positive impact this could have on students who, like me at the time, did not know what to expect after graduation, "he said.
This is how Cella participated in the last days of different seminars organized by the National University of the South and the UTN, in which many students from our city and the region took part.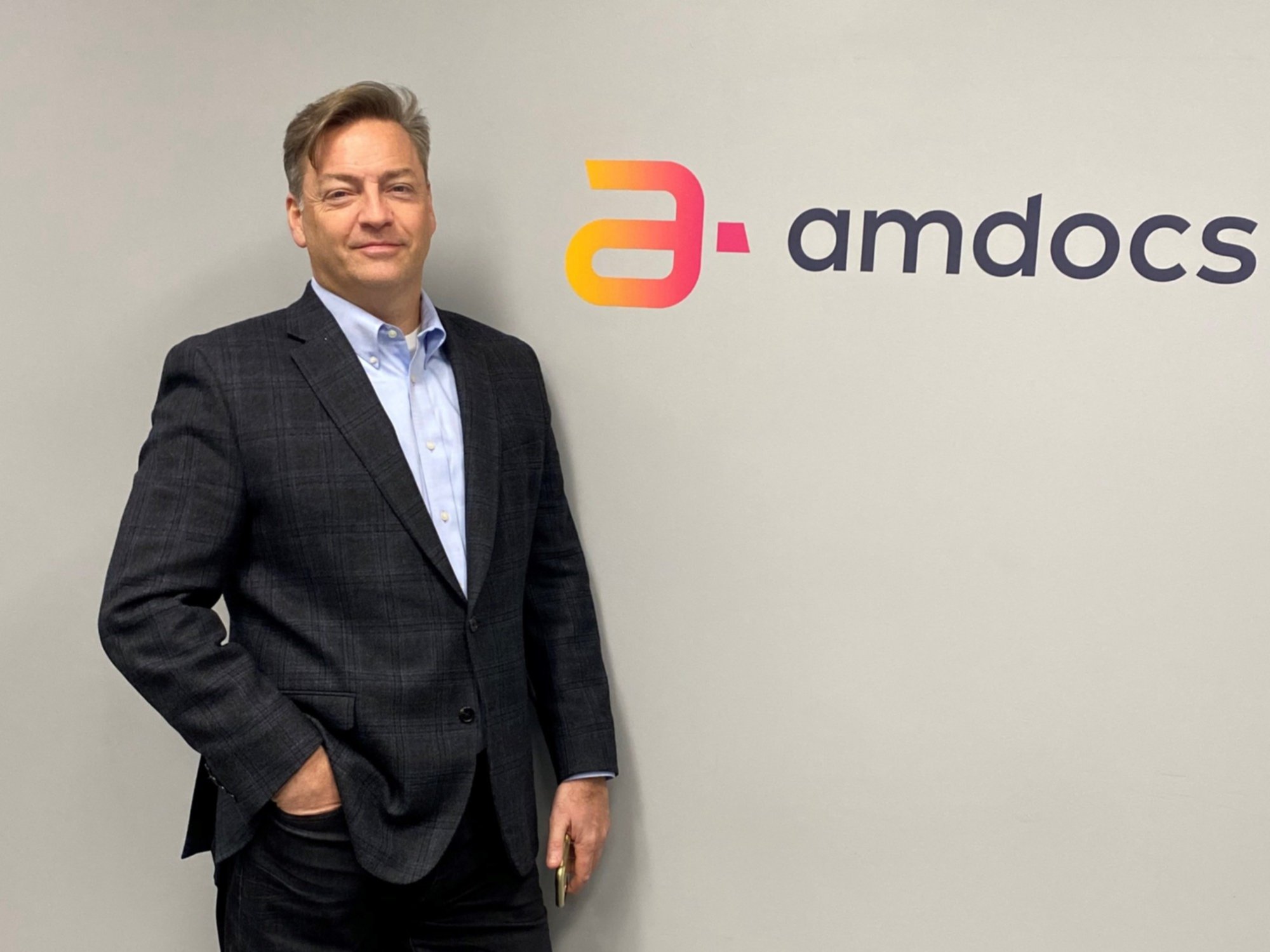 "I had no idea of ​​the repercussion they were going to have; I received many exciting messages from many students. We should be proud, it is that the talent and level of our universities is exceptional ", he said.
Pablo welcomed the opportunity to share his experiences and knowledge.
"It is very rewarding. The University of the South gave me a lot, without asking me anything in return and I would like to continue collaborating in whatever way I can. One of the things I like the most is the question and answer sessions. One of the questions they asked me was if "I'm done in the race", and the answer was a resounding NO; I am ready to learn, change and adapt to new challenges ".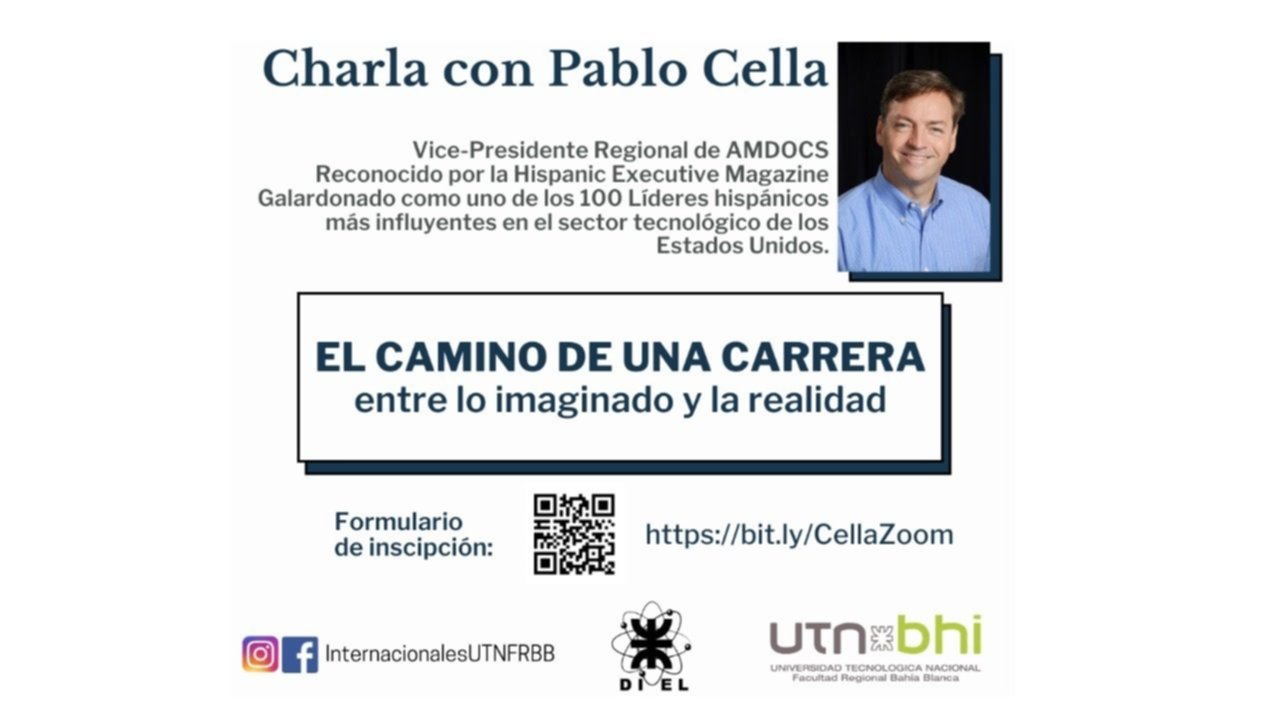 –How did you experience these times of pandemic in the United States, both personally and professionally?
– Here the pandemic affected us all at different levels; mostly from April to July. Now the economy is opening up little by little, but everything is very confused and muddied by the electoral issue, which also added social tension and polarization in the media. Many have and are having a hard time; While the media narrates the general economic indicators, they mask the fact that small businesses, many industries and many people have no income.
According to him, a positive percentage movement in the largest companies in the economy does not reveal what is happening to people.
"In particular, it helped me to spend more time at home, without traveling and, using the opportunity that I can exercise outside, have a healthier and more active life. The time I was able to make up I also used to learn new technical areas that I had on my to-do list, and I was able to build up time to create seminars. "
"In terms of work, luckily the segment in which I work (telecommunications) was able to cope with the pandemic, because connectivity and entertainment services became essential when working and vacationing from home."
Who?
Pablo completed primary school at School No. 3 in Terrada at 400, and later secondary school at Don Bosco School.
Years later, he was part of the second class of Computer Science graduates at the Universidad Nacional del Sur, from which he graduated in 1991.
Student fan from Bahía Blanca – he usually follows the National Basketball League – and also from River Plate, he is married to Corina Albisu, also from Bahia and graduated from UNS in Computer Science.
They have three children, two of whom are already university graduates: Carla has a master's degree in International Studies (Duke University); Gian is a geologist (University of Georgia); and Luca is studying International Business at the University of South Carolina.
"We have also lived four years in Sao Paulo, Brazil; two years in Houston, in the state of Texas; and two years in Melbourne, Australia ".
Amdocs, where he currently works, is a multinational company of Israeli origin, with a turnover of approximately US $ 4 billion per year and with offices around the world.
"We develop software and provide services for the largest telecommunications operators in the world, such as AT&T, Comcast, Telefónica, Claro, Vodafone, T-Mobile, Telecom Italia, Telstra", he lists.
He currently serves as vice president in the area of ​​Global Business, responsible for the COMCAST / NBC Universal Operator based in Philadelphia. But since he settled in the USA he has worked internationally in dozens of countries.
.