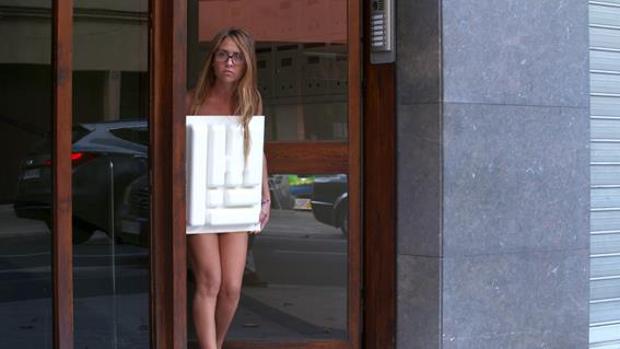 The container
We are all born with absolutely nothing, but as the years go by we become hundreds, and even thousands of objects, which we end up believing essential. We think that we cannot live without the cell phone, without the television, without twenty shirts in the closet or dozens of cosmetic bottles. How many of us would be able to give up our possessions? Would we be willing to give up our things to live a more frugal existence?
To try to answer these questions Antena 3 has released on Monday «The container», the Spanish adaptation of the successful Danish format «Stripped». This program will show different groups of people who undergo an experience that will completely change the lives of their participants and try to make us wonder if we really need everything we have. «Stripped» was released in 2015 on Denmark's DR3 channel and became the most watched program on the channel. Then the format triumphed in the United States, United Kingdom, Finland, Germany, Sweden and Portugal.
In "The Container", the inhabitants of four homes – a family from Alicante, a couple from Sabadell, two friends from Malaga and three Valencian flatmates – will have to learn to live together and continue with their routines, such as going to work, to class or to the gym, but without any material element for ten days, including your own clothes. The participants are people with lives totally different from each other, but with a common goal: to discover who they really are, once they are stripped of everything they have.
The participants' houses were completely emptied at the beginning of the program: they had no beds, curtains, sofas, electronic devices … All their belongings were stored in a container located one kilometer from their homes, and each day each could recover a object. They are not authorized to buy anything except food or drink of the day, but to ask for help from friends or neighbors. Nor can they put in their home any item that has not left their container.
The first brave were Lidia and Dani, a couple who has been living in Sabadell for a year and a half. She is an English teacher and the night entrepreneur and they both consider themselves very consumerist and want to learn to be happy in another way. 2207 objects were taken from his house, including seven televisions and nine mirrors. The couple had a hard time making the rules of the game, and it took almost a day to begin to agree on the strategy to follow.
It was quite a sight to see them run naked, covering themselves with a piece of cardboard, through the streets of their neighborhood until they reached the container. To eat they had to sing in the street in exchange for money until a Chinese restaurant took pity on them and fed them. "I've lived a hell," she confessed, "I've never had an experience as difficult as this."
Nor were things easy in Muchamiel (Alicante), at the home of the Izquierdo-Vicedo, a united family surrounded by amenities. Maribel (45 years old) and Julián (46 years old) own an aesthetic business. They consider that it has taken a lot of effort to get everything they own and they seek to teach their children a lesson so that they learn to value what they have.
Alejandro (20 years) and Javier (18 years) are two university students who spend about eight hours a day using their cell phone and an average of eleven in front of the computer. When the workers arrived at his house to take things, Maribel collapsed. "I am attacked thinking about where I have gone," she said in dismay, "I can't back down now, but I think I shouldn't have listened to you."
Despite this initial scare, the family was able to work as a team and follow a clear strategy when it came to retrieve their objects from the container. In addition, they had the invaluable help of their neighbors to transport a sofa and various objects. In the next program we will see if that solidarity was a one-day thing or if they kept it until the end of the test. . (tagsToTranslate) container