Rates must increase by 5.9%. Consumer groups dispute, while the government says it is obliged to "enforce the law".
Subscribers article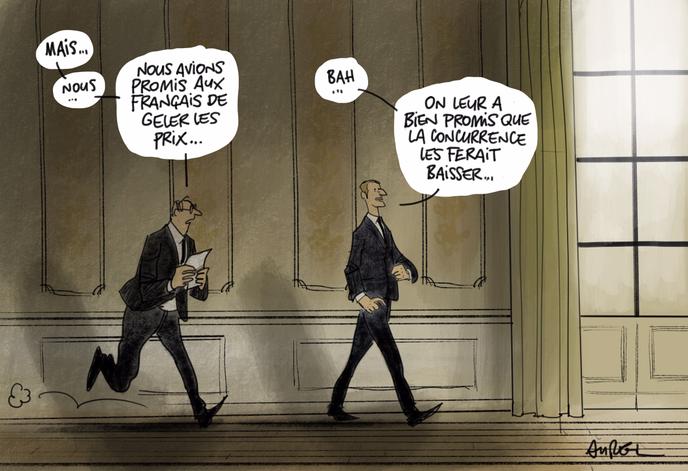 Time sometimes goes faster than the government would like: in December 2018, in response to the "yellow vests" crisis, Prime Minister Philippe promised a freeze on electricity rates until May. The executive hoped that, over the winter, the anger would fall and the subject would become less central.
In the meantime, however, the French Energy Regulatory Commission (CRE) recommended in February a 5.9% increase in regulated sales tariffs (TRVs), which should apply to the 1st June. This equates to approximately 85 euros per year for a household heating with electricity.
Article reserved for our subscribers

Read also
The government faces the delicate rise in electricity prices
TRVs correspond to EDF's "blue tariff", paid by 75% of households, but many competing offers are indexed to these tariffs and should also experience the same increase. This first increase should be followed byst August, a second, around 1%, which this time will concern the electricity network.
"This year, we are in what has been provided by law and we must of course apply the law", justified on CNews François de Rugy, Minister of ecological transition and solidarity, end of April.
Complexity of the tariff calculation mechanism
The calculation of the electricity tariff is defined according to complex procedures voted by the Parliament. M. de Rugy promised on this occasion that this method of calculation would be reviewed " for the next year ", before explaining: "It does not allow the French to benefit from the fact that there is nuclear energy, which is at a relatively constant cost for the old plants. "
An orientation justified Thursday by Jean-François Carenco, the president of the CRE, by a need for electricity networks. "The quality of our electrical system meant we had to do that," he told CNews.
The reasons that make this increase inevitable for the government illustrate the complexity of a rate calculation mechanism that seeks to both promote competition and defend EDF's position.
This winter, wholesale prices in the electricity market have grown. Consequence: EDF competitors rushed on French nuclear production, part of which is reserved for them at fixed prices, through a mechanism called the Arenh (Regulated Access to Historic Nuclear Power).