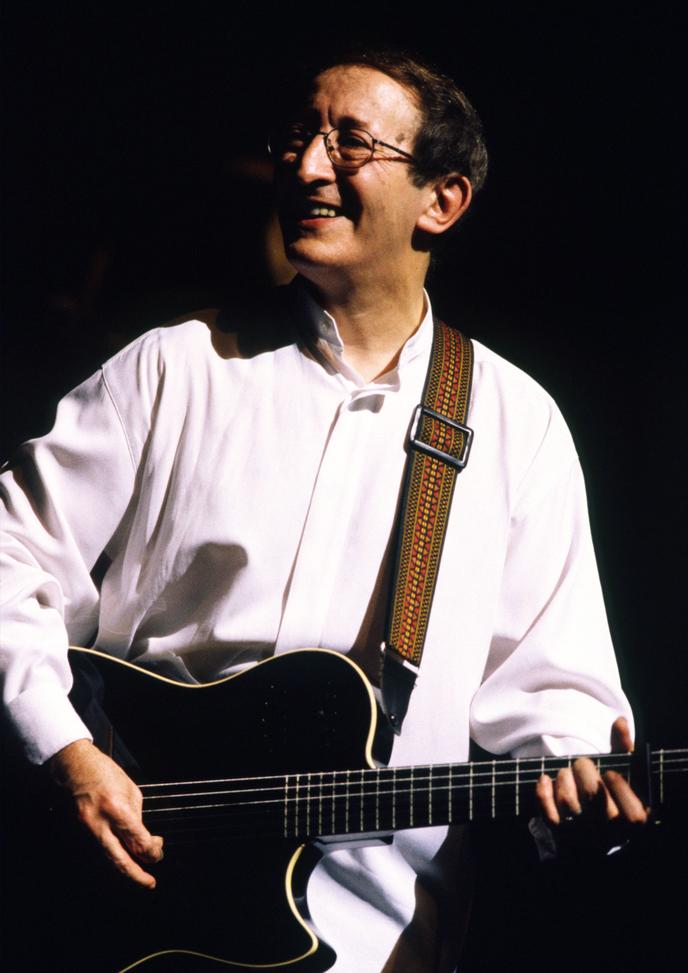 A pioneer in the modernization of Kabyle song, Idir died on the evening of Saturday May 2 at the Parisian hospital Bichat-Claude-Bernard, where he had been admitted the day before. He was 70 years old. The Algerian singer and musician lived in Vauréal, near Cergy-Pontoise (Val-d'Oise), where he had been living for several months, suffering from pulmonary fibrosis.
With In Vava Inouva, of which he was the interpreter and the composer (on words of the poet Ben Mohamed), Idir will have given to the Maghreb song in 1973 its first international success, translated into fifteen languages ​​and diffused in more than seventy countries.
This man of great discretion liked to take his time to share his thoughts on Algeria, the Berber identity, the French language, secularism, women's rights … He spoke about it gently, weighing the meaning of each word. "He knew how to remain humble, simple, easy to access, he was a unifier, testifies his friend Rabah Mezouane, former musical programmer of the Institute of the Arab world, in Paris. He had crossed generations and beyond the Kabyle community, rallied around him an Arabic and French audience. He made history of the Maghreb song. "
Read also
Idir's death makes Algeria cry
"He is the most universal of the Amazigh artists [berbères]echoes Brahim Izmed, artistic director of the Timitar Festival in Agadir. He has succeeded in making this culture known, which a large community shares, in ten African countries and up to the Canary Islands, to a very large audience. "
"Make my identity known"
The son of a shepherd, Idir was born on October 25, 1949 under the name of Hamid Cheriet, in Aït-Lahcène, a village in Greater Kabylia. When he began to sing in the early 1970s, he assumed a pseudonym to protect his parents from too brutal disillusionment. They dreamed that he would become an engineer, after studying geology.
He chose the first name of Idir to express his muffled anger, felt since 1962 at the time of the country's independence, when Arabic was proclaimed the national and official language. The teenager then becomes enraged to see his mother watching a television news which she does not understand anything. "Suddenly, she found herself excluded from her home, he will remember. I was revolted by a paradox. I lived in an independent country, whose leaders held speeches on the free expression of peoples, freedom, and yet did not recognize my mother culture. So I had an eager need to keep and deny my identity denied by the authorities. "
You have 58.52% of this article to read. The suite is reserved for subscribers.