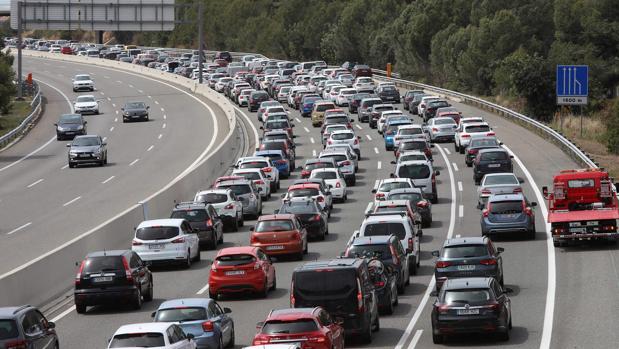 On the occasion of the national holiday on Thursday, August 15 and the festive bridge that originates from the proximity of the weekend, the General Directorate of Traffic starts a special operation of regulation, management and monitoring of traffic that begins at 3 pm tomorrow Wednesday and ends at 24 hours on Sunday, August 18.
The objective of this operation is to provide security coverage to the 7.8 million long-haul journeys that will occur during these days by road.
As they insist from the DGT, we can all avoid accidents, if we are aware that our behavior can have lethal consequences for ourselves or for other road users. Therefore it is essential.
– Plan the trip on the safest route to avoid unforeseen events. The twitter accounts @informacionDGT and @DGTes or the news bulletins on the radio, inform about the real-time traffic situation and the incidents that may exist.
– Take breaks every two hours, fatigue and sleep while driving are the cause of an accident.
– Respect the speed established on each track and maintain the safety distance with the previous vehicle.
– Do not drink alcohol, or use drugs when driving. A joint or a stripe can have deadly consequences.
– Wear all the occupants of the vehicle with a seat belt, both on long and short journeys. If children are less than 135 cm tall they must be placed in the rear seats with their corresponding child restraint system.
If you are going to drive on conventional roads:
– Take into account the increase in bicycles and pedestrians during the summer that travel on roads that connect nearby towns.
– Remember if a cyclist is going to overtake that in addition to the obligation to keep a minimum lateral separation of 1.5 meters and be able to occupy part or all of the adjacent or opposite lane, it is advisable to reduce the speed. In addition, it is forbidden to overtake a cyclist if such maneuver can endanger or hinder the ride of cyclists, who circulate both in the same direction and in the opposite direction to the vehicle to be advanced.
– Adapt the driving to the characteristics of these roads (changes of grade, curves, narrow roads…)
If you are a bicycle user, remember that the DGT has selected in collaboration with other administrations, institutions and cycling associations a series of protected cycling routes that will be specially guarded to protect bike users. These routes can be consulted on dgt.es Also remember that it is mandatory for cyclists to wear the helmet and that you have to drive with lights and reflective garment at night.
In the case of pedestrians, if you walk along out-of-town roads, remember to do it on the left and if it is at night or in meteorological or environmental conditions that significantly reduce visibility, you must be provided with a vest or other reflective garment.
For those who move to towns that celebrate their festivities, the use of public transport is recommended and in any case the non-intake of alcohol by the driver. . (tagsToTranslate) tips (t) operation (t) output