The number of nuclear warheads in the world at the beginning of 2020 has been reduced to 13 400 units, compared with 13 865 a year earlier. At the same time, the nuclear powers continue to modernize such weapons, said the experts SIPRI
Photo: Russian Ministry of defense / RIA Novosti

The total number of nuclear weapons in the world in 2019 continued to decline, however, possessing such weapons, countries continue to modernize it, according to the annual report of the Stockholm international Institute for peace studies (SIPRI).
According to experts, in the beginning of the year, the nine nuclear powers — the US, Russia, UK, France, China, India, Pakistan, Israel and North Korea together had about 13 400 nuclear weapons, compared with 13 865 a year earlier. Of all existing nuclear weapons approximately 3720 units are stored in warehouses of the operational units, and a further 1,800 are in a state of increased combat readiness, the report said.
The reduction of nuclear stockpiles, in conjunction with their modernization is in the world not the first year, experts say. In 2018, the number of such weapons decreased primarily as a result of the dismantling of Russia and the United States obsolete warheads under the start-3 Treaty. Last year, the arsenals of both countries remained within the limits established by the agreement.
Russia and the United States account for more than 90% of the world's nuclear weapons, the report said. At the same time in February 2021 expires the start-3 Treaty, concluded between them. The parties may agree to extend for another five years, however, the situation has reached "an impasse," experts say. In particular, the US has repeatedly stated the need to connect to start the China, and then Russia put a condition that she should persuade China to join the negotiations.
Medvedev said about the reluctance of the US to have an honest dialogue on start-3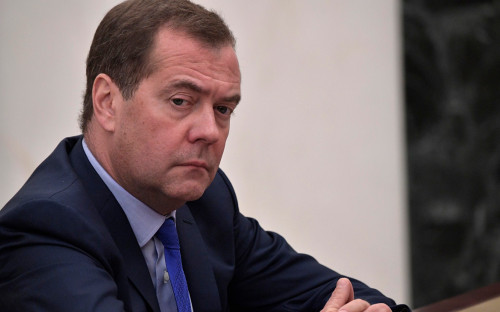 .