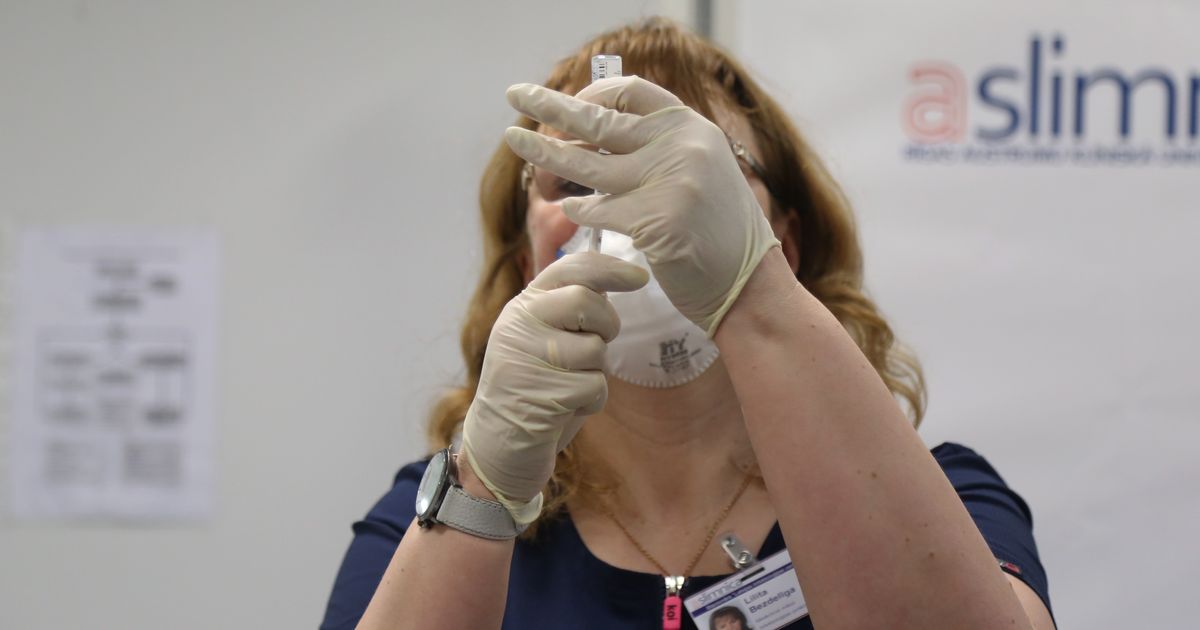 He mentioned as an example that if a month ago about 200 medical staff were regularly ill, now 130 to 140 people are ill.
However, he admits that one of the biggest problems is still the lack of staff, as the hospital is getting closer to the border when it will be necessary to start sorting patients.
"The situation in this matter is quite critical, every day we try to reorganize the work of the hospital, we are also looking for staff," added Muciņš.
In total, every sixth doctor or more than 450 people in the hospital have been infected with Covid-19 during this second vaccination cycle. Currently 130 people are ill, about 15 more are contacts. He admits that more than half have been vaccinated – 1,600 workers out of 3,000, two-thirds are now protected – those who have been vaccinated and those who have recently become ill. It also continues to appeal to colleagues to get vaccinated, but no one can be forced to do so because it is a voluntary choice.
"Seeing how we have gone through the first phase of vaccination against Covid-19 with medical staff, we have to admit that the goal of vaccinating all Latvians is very ambitious. Of course, time will show what we can actually do to persuade the whole society to vaccinate," said Barrel.
It has already been reported that on January 18, the second dose of vaccine against Covid-19 was started by doctors who received the first vaccine at the end of last year.
The second round of vaccination will take place in the same hospitals where it started, namely in three university hospitals and seven regional hospitals.
Two doses of vaccine should be given to one person as instructed. The doses of vaccine that were intended for the first vaccination are now almost used up. The first vaccination will resume when Latvia receives the next vaccines, the Ministry of Health reports.
.