In her column, Françoise Fressoz, editorialist at the "World", analyzes the failure of the leader of the insubordinate France to mobilize the popular electorate in his favor for a long time.
Subscribers article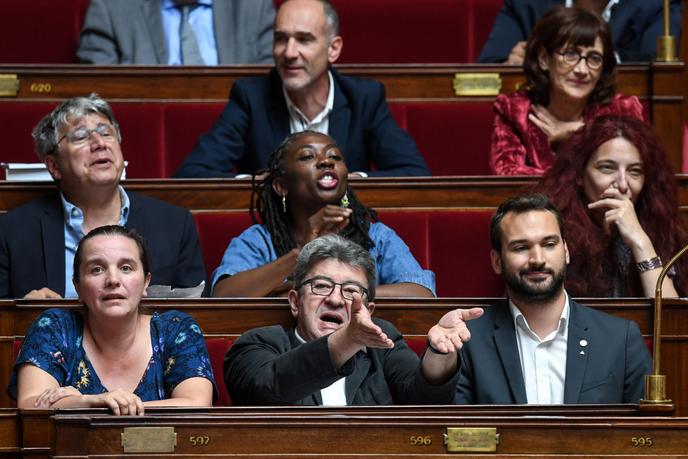 OWhere are the people? Not very inclined to self-criticism, Jean-Luc Mélenchon acknowledged Sunday, June 23, he had not found.
"We have the greatest difficulty in building a cross-section, a common cause between social categories as fragmented and having a representation of their culture as diverse", confessed the leader of the insubordinate France (LFI), drawing the lessons of a calamitous European poll for his troops: LFI obtained only 6.31% of votes cast, very far from the score of Mr. Mélenchon in the first round of the 2017 presidential election (19.58%).
The disappointment is all the stronger because a powerful social movement – the "yellow vests" – had just occurred in France. The "rebellious" had accompanied him from end to end in the hope of recovering … In vain.
Read also
Mélenchon expresses his "fascination" for the "yellow vest" Eric Drouet
Once again, Marine Le Pen won the prize. The National Rally (RN) list garnered 40% of the vote among the workers, 27% among the employees, while these categories voted for LFI respectively at 7% and 11%, according to the Ipsos-Sopra Steria survey published on European elections.
And the president of the RN has only increased its supremacy in an electorate she had captured in 2012 and she has been loyal since, to the point of preventing any significant intrusion. Jean-Luc Mélenchon's "The People" is made up of voters with a higher level of education, overrepresented in the public sector but much less loyal: a large number went fishing on May 26th. some preferred to vote for other lists on the left.
Read also
"What can we do besides go back to the fight? »: Mélenchon remobilises after the Europeans
The failure, tough, did not lead to a significant change in strategy: true to his leftist populism, the leader of LFI continues to split the French society into two camps: on one side "The oligarchs", a tiny minority representing "1%" of the whole; the other " the people ", is 99% of French but suffering from being cut into three pieces. "A fraction is drunk with misery. Another, a little better settled, is mad with fear of losing the little she has. At the other end of the spectrum, there are those lucky classes who, at the moment, enjoy sufficient income to live and imagine that everything could be arranged without changing anything. " And here is how Mélenchon's fashionable synthesis refuses to operate.