The peak of the spring season of allergy (pollinosis) in central Russia is projected for April 28-May 10 and will affect 15-20% of the population. RT was informed about this by the chief physician of the Institute of Immunology of the FMBA of Russia Natalia Ilina.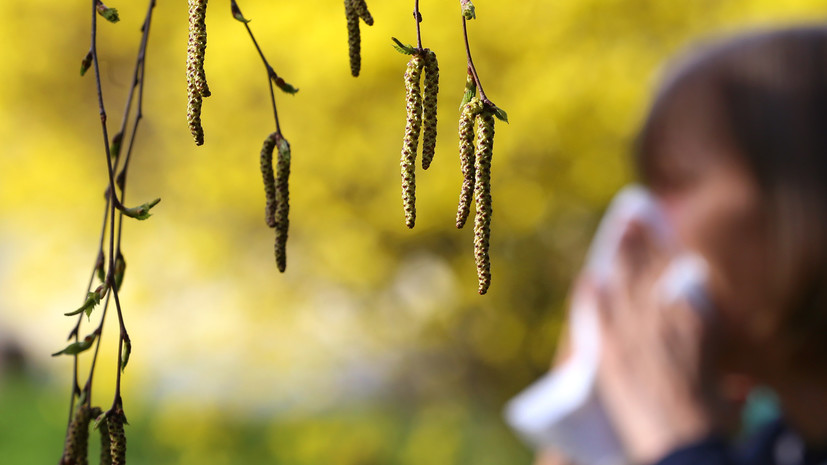 globallookpress.com
© Karl-Josef Hildenbrand
"Most of all, the birch will burn, a bit less – hazel. We expect that the peak of dusting and clinical manifestations of allergies will occur around April 28-May 10. According to our forecasts, the symptoms will manifest in 15-20% of the population depending on the region. Another thing is that many people do not associate this with an allergy, will assume that they have a cold, because such symptoms allergies like sneezing, rhinitis and headache are very similar to the manifestations of acute respiratory disease (ARI), "Ilyina said.
The doctor added that minimal manifestations of pollinosis are expected in people who underwent appropriate immunotherapy in the autumn-winter period.
"If this treatment was not passed and the symptoms of pollinosis became active, first of all it is necessary to have antihistamine preparations of the second generation at home that do not cause drowsiness. And in the case when attacks of labored breathing are aggravated during the period of dusting of plants, one should immediately go to the doctor, "she recommends.
The timing and activity of spreading pollen of plants are affected by weather conditions, Ilyina noted. For example, in the spring of 2017, the concentration of pollen in the air was reduced by rainy rains.
Previously, is known , that mortality from respiratory diseases in Russia decreased by 13.9% in 2017.