The implementation of this process in view of the presidential election of 2022 is largely rejected by members of the Republicans. Party cadres are divided.
Subscribers article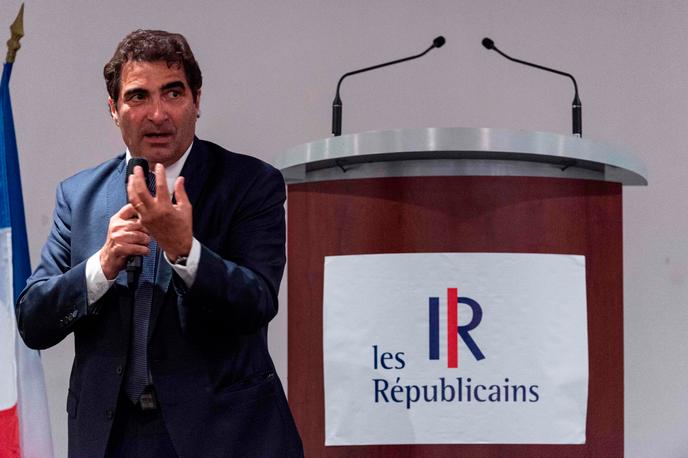 After the election of the party president in October 2019, after the municipal elections of 2020 and the regional elections of 2021, the horizon is far to the right to dare to speak of presidential ambition, in a party left in tatters of the European elections. Nevertheless the word of "Primary" in view of the election of 2022 is dropped at The Republicans (LR).
Article reserved for our subscribers

Read also
The right in search of his lost compass
First in the entourage of the last president-elect of the party, Laurent Wauquiez, where one assures that" there is (in) will have ". "The only one who could question the legitimacy of the primaries was Laurent Wauquiez, but he left"it is said, while advancing the start of 2021 as the polling date. A convenient calendar for a possible return of the president of the Auvergne-Rhône-Alpes region, submitted for the moment to a cure of silence to the municipal.
Used for the first time on the right in 2016, the principle of an open primary rather than limited to members led to the appointment of François Fillon against Alain Juppé in the second round and the elimination of Nicolas Sarkozy from the first. It is today inscribed in the statutes of the party: "The candidate for the presidency of the Republic supported by the Movement is designated on the occasion of a primary open to all citizens adhering to the values ​​of the Republic and recognizing themselves in the values ​​of the Movement. "
Scalded by the failure of François Fillon in 2017 or the exclusion of their candidate from the heart, many are sweeping this eventuality. "Nobody wants it, neither our members, nor our elected and parliamentary colleagues. Everyone is against, summarizes the senator of Paris and close to Nicolas Sarkozy, Pierre Charon. "It's not our culture. It is no longer in the era of time. "
Read also
Since the Republicans' creation, one-third of executives have disengaged
"A process of developing the line"
In November 2017 already, the right made its inventory after the setbacks of the presidential and legislative. The "Refoundation workshops" launched by the Secretary General Bernard Accoyer had led to a severe observation of the base: 70% of the more than 40,000 LR members who participated said they no longer want open primary to nominate their family candidate for the presidential election.
"I will recommend a thorough study, with political scientists, to know if an amendment is not desirable", said the latter today, noting that right and left, the primaries have not led to the most unifying candidates. "Everything has to be reassessed, which does not mean that everything has to be changed. "