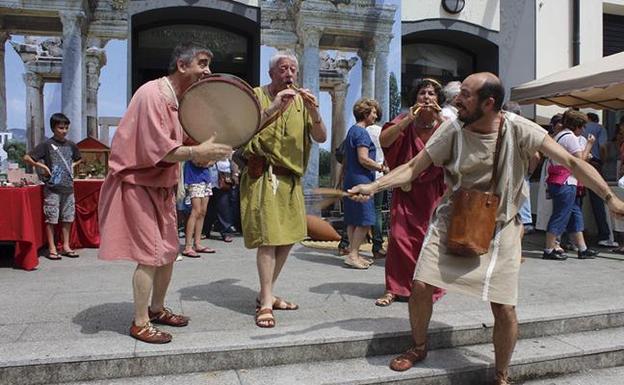 The Roman festival Dies Oiassonis of Irun celebrates its tenth anniversary this year from Thursday to Sunday with some novelties in the program of activities. On the occasion of the tenth edition, The Oiasso Museum has organized a photographic exhibition that recognizes the work carried out by different people and organizations around the festival. In addition, they have opened spaces such as the San Marcial-Txingudi swimming pools to offer new activities.
Dies Oiassonis connects the past and present of the city through different historical recreations. The main activity will be the 'Navigium Isidis' on Saturday, a procession dedicated to the goddess Isis. Another of the most popular spaces is the Roman Circus of the Plaza de San Juan, where there will be sessions throughout the weekend.
The gastronomic offer is one of the fundamental pillars of the Roman festival. There will be tastings of 'garum', one of the most popular sauces of the Roman Empire, as well as tastings of 'archaeological wine' that include the wines 'muslum', 'condita' and 'fictitious'.
(tagsToTranslate) festival (t) Roman (t) irun (t) celebrates (t) decima (t) edition (t) novelties (t) program