The US State Department called on US citizens living in Russia or staying there temporarily to leave Russia immediately in view of Moscow's invasion of Ukraine and the possible detention of US citizens in Russia.
It has already been reported that US basketball player Britney Grainere was detained at Moscow airport on February 17, as electronic cigarette cartridges with hashish oil were allegedly found in her luggage.
She was taken to a detention center, and last week a Russian court extended her detention until 19 May.
Grainer has been prosecuted for large-scale drug trafficking. Russia is facing a ten-year prison sentence for such an offense.
Representatives of the US consulate only managed to gain access to the basketball player almost three weeks after her arrest.
The latest on the Russian invasion of Ukraine is followed by a live text on Jauns.lv.
Others are currently reading
Which is cheaper – a bath or a shower? And 8 more valuable answers that will help you save money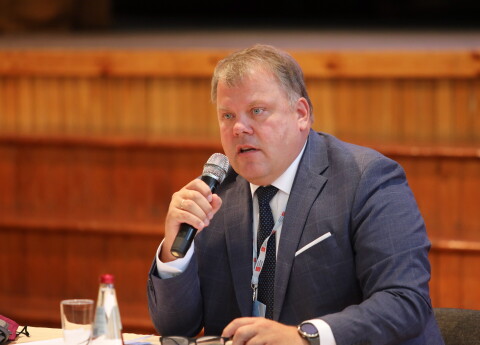 Rural residents, get ready! More Ukrainian refugees will soon enter the Latvian countryside

A new treatment method has been introduced in Latvia, which will be able to save the lives of many patients