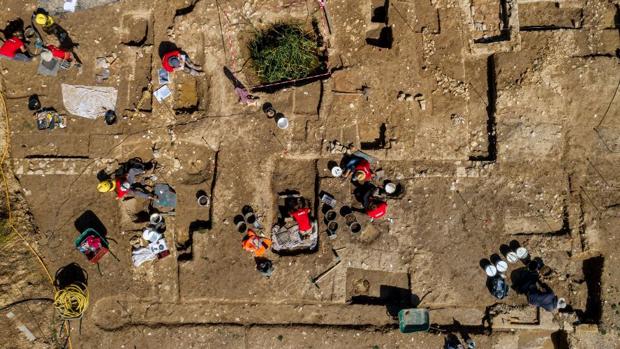 A team of French researchers from the National Institute of Preventive Archaeological Research (INRAP) has discovered a 2,100-year-old necropolis in southern France, according to "Archeology."
Located near Narbo Martius, the capital of the first Roman colony in Gaul, it is believed that the cemetery houses approximately 1,000 burials where most of the burials were cremations.
(ÉDécouverte) Une nécropole antique est actuellement fouillée par l'Inrap aux portes de Narbonne. Par son importance et son exceptionnel état de conservation, ce site est une découverte majeure pour l'archéologie française ⛏🏺
Un peu d'explication 👇 pic.twitter.com/teotUXnPvw— Inrap (@Inrap)
October 8, 2019 Some of the human remains were accompanied by glass or ceramic perfumes and wine glasses, lamps, charred fruits, including dates and figs, according to this medium.
The researchers also found that one third of the excavated tombs were equipped with ceramic ducts that allowed the bereaved to send offerings directly to the grave. . (tagsToTranslate) banksy