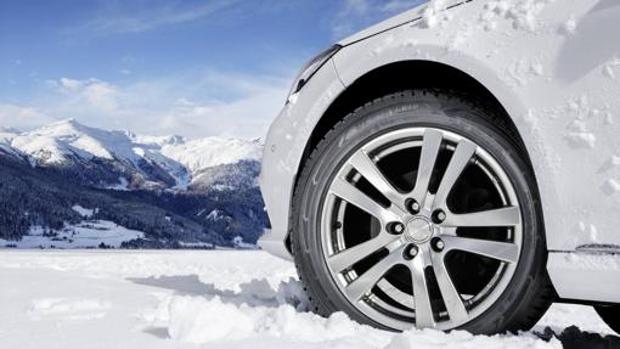 Christmas holidays are approaching. Low temperatures, cold and ice. The snowfall begins to be more frequent and the winter seasons prepare to receive the fans. While the chains become an essential element if we are going to travel, in a timely manner, through a snowy area, people who live or spend weekends in a mountain area and who come frequently in search of white tracks to ski, they will need a suitable car to make the transfers.
These are drivers who live with the snow every day, practically until spring arrives. In any case, they need a vehicle with certain characteristics. In the mechanical part, it is very helpful to have four-wheel drive, permanent or connectable. Currently there is a wide variety of models that meet this requirement, since in the SUV segment, so fashionable, virtually all brands have a 4X4 variant.
But in addition to traction, if our passage through snowy areas is going to be frequent, the most practical and comfortable will be to resort to winter tires, with which the nuisance of having to place the chains when the white blanket covers the road is avoided .
A third extra quality that the vehicle should have is a sufficient height to the ground to avoid being trapped when snow accumulates. In this case again we will turn to SUV vehicles. Cars that in most cases rarely depart from the asphalt, but usually gain several centimeters from the cars they normally derive from.
But also the saloons with 4X4 traction (usually familiar or ranchera), usually have a few centimeters more height that will help to face an accumulation of snow. Normally with 17 or 20 centimeters in height it will be enough (between 3 and 5 centimeters extra compared to a normal car).
Also, if our intention is to practice some winter sport, we cannot forget that we will need a great capacity for the material (skis, boots, snow suits), and for the suitcases necessary to, for example, spend the weekend . Therefore, the fourth requirement for a car with which "to climb the snow with class" will be to have a trunk of generous dimensions. Once again, both the SUV segment and family saloons offer us this possibility.
If in addition to all this we do not want to give up comfort, the latest technology, and luxury finishes so that the journey to the winter season is as pleasant as possible, we will move away from the toughest traditional 4X4, which, despite having some better qualities to face the obstacles that may arise on the road, in most cases they do not turn out to be comfortable vehicles, much less for the "day to day". . (tagsToTranslate) must (t) perfect (t) car (t) to (t) travel