The President of the United States, Donald Trump, has suggested this Friday that there is a possibility that the Administration freeze the 500 million dollars (457 million euros) of US funds earmarked for the World Health Organization (WHO).
"Let's do an announcement about WHO sometime next week, "said the New York magnate at a press conference. "As you know, we give them about 500 million dollars a year and we will talk about that next week," he stressed. Thus, the president, who has launched harsh criticism of the organization in recent days, has indicated that "there will be a lot to say about it (the money)", as indicated by the Bloomberg news agency.
Trump, who has insisted on linking WHO to China, has defended the management of the crisis by his Administration and has assured this Friday that two million people have been subjected to tests to discern if they were infected with coronavirus. In this sense, it has preferred to discard the performance of "massive tests" throughout the country, despite the fact that the number of cases in the country has risen to 491,358 and the deaths are already 18,022.
"We have passed the two million tests in the United States," Trump said at a press conference in which he suggested that the country will not exceed 100,000 dead, as originally planned, because "the curve of cases is beginning to stabilize in some areas of the country."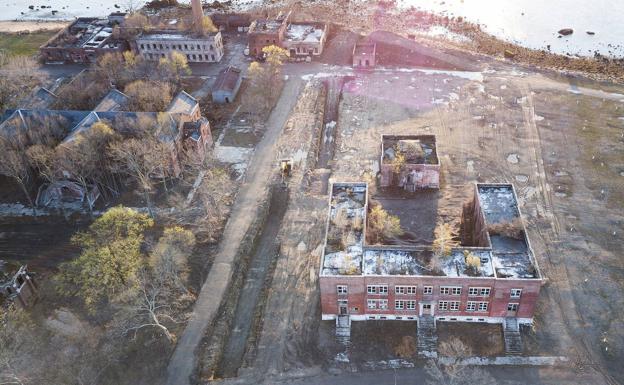 The New York magnate, who has defended that the tests are «very sophisticated and reliable"The high number of tests carried out is considered a victory, according to information from the CNN television network. Although the United States has already done more tests than South Korea, the number of tests in relation to population density is much lower given that the United States is six times higher than South Korea.
The Trump Administration has been criticized for the lack of tests and a system that identifies patients with coronavirus and tracks the spread of the pandemic across the country.
.