Because the albums were sold out after a few weeks in the previous promotion, the stock has been "significantly increased" this time.
Photo: Aldi
The wildly popular emojis are back at Aldi. From Saturday, customers will again receive one of the 24 plastic figures with suction cups for each purchase disc of 15 euros.
When Aldi launched its first savings campaign in the history of the discounter two years ago, no one expected that the emojis would become such a big hype. The 24 figures with suction cups became a mega hit with children. Plastic gadgets were heavily traded on the playground. "Our first campaign in 2019 was a bull's eye, which is why we are launching a new savings campaign this year with 24 fresh emojis," says Isabel Henderick, marketing director at Aldi.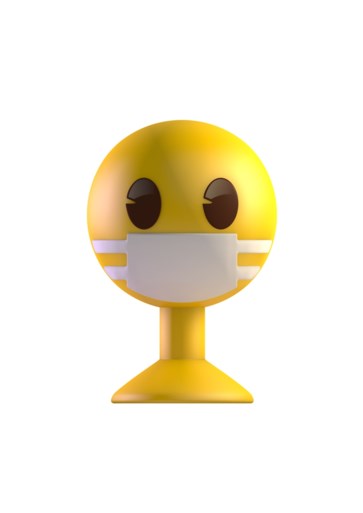 Hundreds of thousands of emojis
Two years ago, the German discounter was still a victim of its own success. The 140,000 compilation albums that Aldi had provided for the Belgian market were already sold out after less than a month. This led to great disappointment among many young collectors and customers. "This time we have significantly increased the number of albums", assures Henderick, who does not want to reveal exactly how many emojis will be distributed in Belgian Aldi's. In any case, it concerns hundreds of thousands of dolls, enough to fill every compilation album. The album itself also contains two board games, with the emojis as pawns.
Playground
It is no coincidence that Aldi is launching the savings campaign at the beginning of September. "Last time we saw that our emojis are eagerly exchanged, especially in schools. This way children can add to their collection." Aldi is counting on this savings campaign to be a success as well. "We have completely revamped our range of emojis. There is now even a doll with a mouth mask and the popular monkey that keeps its hands in front of its eyes is also present." The promotion runs until October 16.
.