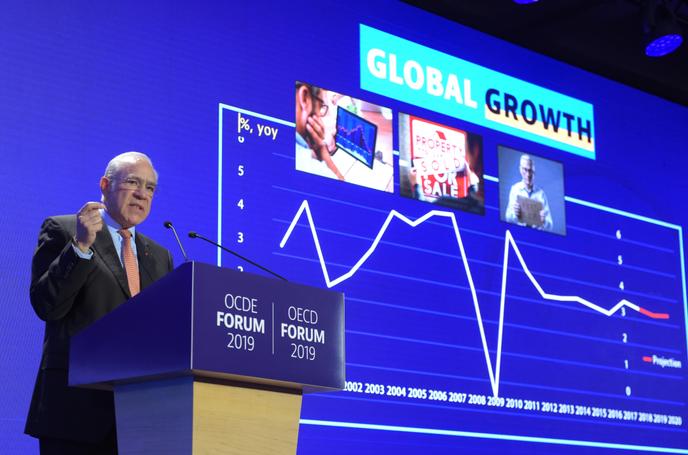 This is a direct consequence of the global Covid-19 crisis: the finalized project to tax the digital activities of multinationals, this super "GAFA tax" (Google, Apple, Facebook, Amazon, etc.) prepared by the Organization Cooperation and Development Agency (OECD) and eagerly awaited by the international community, will not come out as planned in July, but in October, learned The world, Monday, May 4.
The delay decided by the OECD was desired by many states. It aims to take into account the state of global paralysis due to the coronavirus, while governments and administrations have been fully mobilized on the management of the pandemic for the past two months, and are now absorbed by the plans to end the crisis.
Article reserved for our subscribers

Read also
The OECD reveals the contours of the "GAFA tax"
The aim of the OECD is to be able to present a political agreement to 137 countries in mid-October, in time for the meeting of the G20 finance ministers (group of the 19 richest countries, plus the European Union, EU ) from Washington. This agreement, which remains delicate, will have to be found within the "Inclusive framework", this international working group federated by the OECD in which the new tax rules adapted to the XXI are worked out consensually.e century, which is actually a version of the OECD Tax Committee extended to many developing countries.
Provide tax fairness
The OECD decision was to be made official on Monday, May 4, during a public announcement. The idea is well to reschedule the work undertaken by the OECD at the request of the G20, without obstructing the objective of taxing better, and according to clear rules, these 2.0 companies which today escape largely from the tax.
Big winners of globalization, these digital giants take advantage, today, of outdated tax rules, to relocate their profits in tax havens or in States continuing to offer advantageous tax regimes – such as Luxembourg and the Down, even within the EU. And this, in order to reduce their taxes as much as possible. However, the objective of fiscal justice should be reinforced by the violence of the economic crisis, which is behind the health crisis.
Thus, while the rules of the tax game do not allow the correct taxation of profits made at a distance, without a physical presence in a territory, the OECD project raises great expectations. It must restore tax fairness between companies and between States, by establishing, in particular, rights to be taxed for the so-called "market" countries, those in which GAFAs and largely digital multinationals have customers and make huge profits by being more or less established.
You have 65.62% of this article to read. The suite is reserved for subscribers.