Like every week, on Fortnite, new challenges are available. Here's one of those available for week 3!
The chapter 3 season 2 is finally available on Fortnite and it brings its share of new features to the game. As in previous seasons, recurring updates will feed the game with new challenges and new quests.
Among the new challenges of the new week, week 3 of season 2, one of them asks you Use an ascension handle at the Chonkers Circuit or at the Buried HQ. How to do it and where can you find the places to do it, we give you all the keys!
How do I use a Climbing Grip at Chonkers Circuit or Buried Command?
For this challenge, nothing difficult since you have to go to the'Buried Staff and at Circuit Chonkers in a part to use an ascent handle. Be careful, the challenge indicates that you must go to one or the other of these places, but in reality, you must use an ascension handle in both places!
To find an ascension handle, you need to render under an airship. You will find wrists attached to cables that allow you to board airships that fly over certain places such as Circuit Chonkers and the General Staff buried. To help you, here are two screenshots:
Ascension Cable to Buried Command in Fortnite
To use it, as you can see, you just have to approach the cable and use the touch E of your keyboard.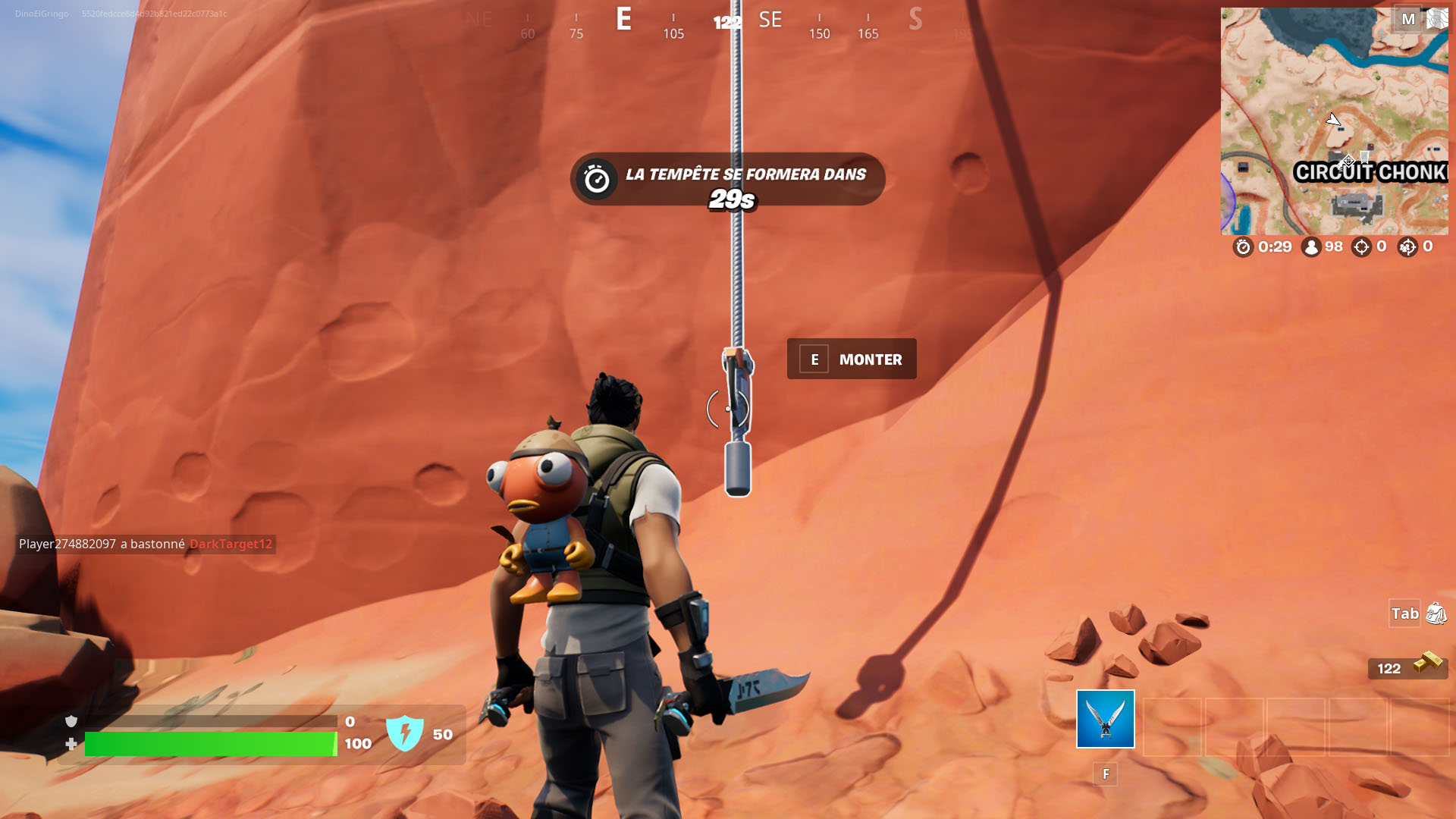 Climbing cable at Circuit Chonkers
Join our Discord FR sur Fortnite and Follow us on twitter to follow our news and ask your questions!