PHOTO REPORT – The city of the Doges was one of the first victims of the coronavirus. Our photographer was able to visit the alleys of the Serenissima for a few days to witness a spectacle as sublime as it is terrifying.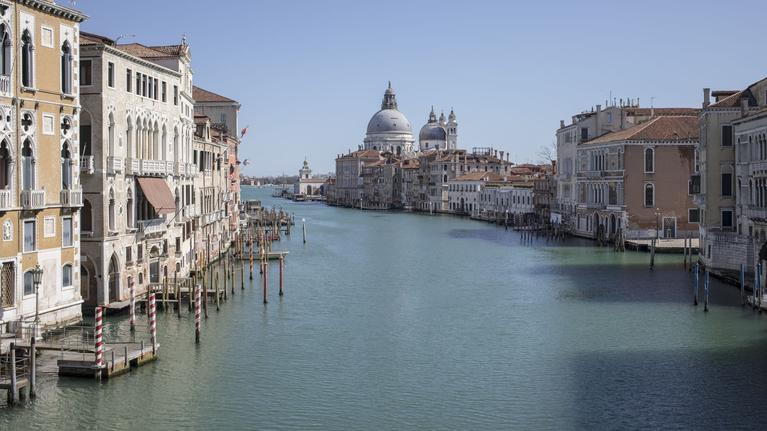 By Vincent Jolly (text) and Marco Zorzanello (photos)
"It started like a dream … But it quickly turned into a nightmare." Marco Zorzanello, Italian photographer, knows Venice well. In addition to having studied there, he has come every weekend to wander through the interlacing of alleys and canals of this city, which disgorges hundreds of thousands of tourists all year round. But on March 12, when Marco obtained authorization from the police to breach the containment put in place by the Italian government, he discovered a face of the city that he had never seen before. "It really happened in two stages. First, on Thursday it was sunny and there were still a few people going out on the streets. The cafe terraces were still open and, despite the fact that the epidemic was real, there was almost something beautiful about seeing this city as you dream: empty. "
In just a few days, Venice has been emptied of its tourists while its inhabitants must remain confined to their homes
»Our photographic report
.