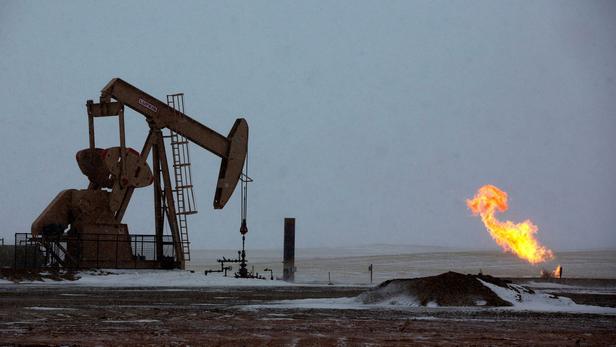 Oil prices rebounded in Asia on Tuesday from the lowest levels in 18 years, investors welcoming the stimulus measures taken by states in response to the economic crisis caused by the epidemic of coronavirus.
WTI barrel for delivery in May, benchmark on the American market, was up 6.27% to 21.35 dollars around 3:40 GMT, while North Sea Brent gained 1.93% to 23.2 dollars.
In New York on Monday, the American barrel of WTI had fallen below the 20-dollar mark on several occasions, approaching the floor of 19.46 dollars per barrel hit on March 20.
The oil markets of the world have been collapsing for several weeks under the effect of the coronavirus crisis and the drastic measures of movement restrictions put in place by the States, which have melted the demand for crude. Two-fifths of the world's inhabitants are confined to their homes, while the death toll has exceeded 37,000, with acceleration in the United States.
On the supply side, the price war between Saudi Arabia and Russia, unleashed following a disagreement over the strategy to support prices, further exacerbated the situation, flooding the market with low-priced crude oil. Oil prices continued to sink on Monday, with Brent in London and WTI in New York falling to their lowest levels since early 2002. This dip is the direct consequence of the fall in demand for black gold linked to the ravages the coronavirus pandemic and the price war between Saudi Arabia and Russia.
Saudi Arabia announced on Monday (March 30th) its intention to open the gates even more widely and to raise its oil exports to the record level of 10.6 million barrels per day from May, pushing oil prices to a higher level. low since 2002.
But prices rebounded on Tuesday in trade in Asia thanks to investors in search of good deals and to the measures deployed by the governments of many countries to support activity. The market also reacted positively to a telephone conversation between US President Donald Trump and his Russian counterpart Vladimir Putin about the price of oil and the coronavirus pandemic.
The two leaders agreed on "the importance of stability in the international energy market", According to a statement from the White House.
Donald Trump's call could be a "attempt to push Russia to come to the negotiating table with Saudi Arabia or even to (consider) reducing sanctions against Russia"Suggests Stephen Innes, market strategist for AxiCorp. But analysts are also worried about the upcoming saturation of crude storage capacity in some places.
.