KOMPAS.com – A number of vendors smartphone started launching mobile phones with 5G connectivity in the Indonesian market. Not wanting to be left behind, Vivo is also one of them.
The Chinese cellphone vendor will launch the Vivo X60 Series mobile phone in Indonesia on April 8. This phone also supports 5G connectivity.
Even though the 5G network has not been officially held by the government, Vivo ensures that the Vivo X60 Series smartphone will be able to take advantage of this technology later.
By releasing 5G cellphones now, Vivo consumers will be able to experience the benefits of the 5G network directly, when this technology has been inaugurated in the country.
Also read: Vivo X60 Series Launches April 8 in Indonesia, using a ZEISS camera
Vivo also said it supports and awaits regulations made by the Ministry of Communication and Information (Kemenkominfo) regarding the 5G network.
Vivo Indonesia Senior Brand Director Edy Kusuma said that in fact there is nothing wrong with preparing a 5G device first, even though the technology is not yet available.
"Vivo always strives to provide its leading technology and innovation through its launched products, especially smartphones and IoT devices based on 5G," said Edy in an official statement received. KompasTekno, Wednesday (31/3/2021).
I live X60 Series.
Precisely by releasing the 5G Vivo X60 Series cellphone in the next week, it will emphasize Vivo readiness and support for implementing the 5G network in the country.
Related benefit, 5G technology itself promises download speeds of 10 to 100 times compared to 4G technology. That is, activity streaming, download, upload, etc. are sure to be very smooth.
Apart from speed, 5G technology is also said to have latency which is very low, as well as able to accommodate more devices than 4G in one area.
Also read: Official Vivo X60 and X60 Pro, Use Zeiss and Exynos 1080 cameras
That way, it is predicted that this 4G successor will also be useful for various parties in many industrial sectors, not only for consumers.
Vivo X60 Series specifications
Apart from the 5G features, Vivo also added that smartphone The X60 Series is equipped with photography features that are claimed to be good, just like the X50 Series.
It's just that the camera aspect is now considered more capable because the performance of the Vivo X60 Series camera was designed in partnership with a German manufacturer, ZEISS. The ZEISS logo is also engraved on the rear camera module.
This means that this is the first time Vivo will bring its flagship cellphone to Indonesia that carries a ZEISS lens.
In addition to the ZEISS Camera System, the shooting feature on the Vivo X60 Series is also supported by the Gimbal Stabilization 2.0 technology, which is claimed to be able to produce video that is minimal in shock even though it is recorded without using a gimbal / tripod device.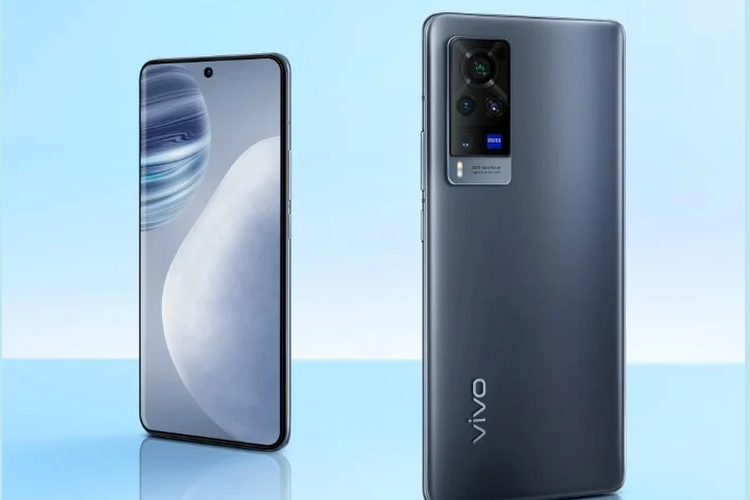 I live X60 series
There is also the Extreme Night Vision 2.0 feature which is claimed to be able to produce bright photos with little noise, even if the surrounding conditions are dim or low light.
However, not much information has been revealed by Vivo regarding the specifications and features of the X60 Series which will be released in Indonesia.
Also read: List of the top 5 smartphone brands in Indonesia, Vivo is still on top
However, when referring to the launch in China, two X60 Series models were introduced, namely the Vivo X60 which is equipped with three rear cameras and the X60 Pro which has four rear cameras.
The rear camera on Vivo X60 includes a 48 MP wide camera (f / 1.79, Sony IMX598, 4-axis OIS) 13 MP telephoto camera (f / 2.45, 2x optical zoom), as well as an 8 MP ultrawide camera (f / 2.2) that supports macro photos.
Meanwhile, the rear camera on the Vivo X60 Pro is identical to the non-Pro version. The only difference lies in the addition of an 8 MP periscope camera, which has the capability of 5x optical and digital zoom up to 60x.
.