According to him, in the spring of 2022, during the IPO, 20-25% of the asset can be sold. The bank was sanitized through the Federal Security Service
Mikhail Zadornov

(Photo: Vladimir Astapkovich / RIA Novosti)

The chairman of the board of Otkritie Bank Mikhail Zadornov told Forbes in an interview that in March investment banks submitted their proposals on the future fate of the financial institution. The point is to sell 20-25% of Otkrytie at the first stage.
"There are different opinions about whether it is worth conducting an IPO or private placement, that is, selling to a strategist. Most banks nevertheless advise to go for an IPO, while not excluding the possibility that if someone offers good money, for example for Rosgosstrakh or NPFs, the Central Bank may sell these assets separately, "Zadornov said.
Zadornov predicted a decline in return on deposits in rubles below 5%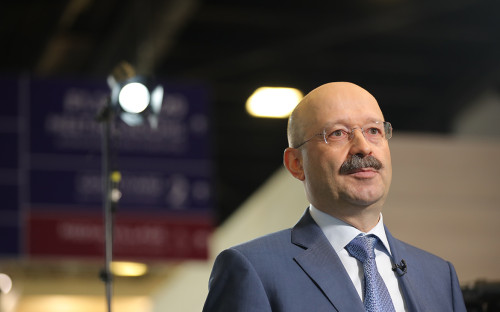 He noted that due to the situation with the coronavirus pandemic, banking assets are now "not fairly priced." According to him, it is advisable to make an assessment at the beginning of next year, when the market will recover.
"In 2021, all Otkritie group companies must show results that will become the basis for the sale," Zadornov said, noting that the IPO indicative dates moved to the spring of 2022.
Regarding the work of Otkrytie under quarantine measures, the bank's chairman of the board noted that already in May the entire network was operating at almost full capacity, although only a third of the points worked in the first week of April. "We see that from mid-May activity in all areas has been recovering, and now we are changing the risk policy in relation to retail lending," said Zadornov.
The Central Bank will postpone the sale of the sanctioned Otkrytie Bank due to a pandemic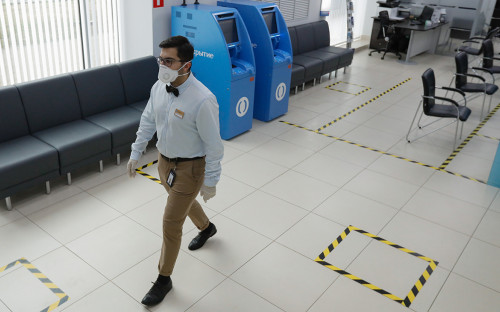 The transfer of the sale of "Discovery" from the fall of 2021 to the spring of 2022 on June 5 was announced by the head of the Central Bank, Elvira Nabiullina. She noted that the Bank of Russia is interested in selling the asset "as quickly as possible", but pointed out that potential investors should evaluate the state of Otkrytie and its prospects after emerging from the pandemic.
Otkrytie is the first bank to undergo a financial recovery under the new scheme. Since August 2017, its reorganization has been carried out under the control of the Central Bank, through the Banking Sector Consolidation Fund (FSBS). The Central Bank received a 99% stake in a credit institution, and later merged with Binbank, which was rehabilitated by a similar scheme. At the end of 2019, the combined bank ranked seventh in terms of assets (2.3 trillion rubles) in the Russian banking sector.
.