Facebook operator Meta and its boss Mark Zuckerberg will test the sale of virtual goods and experiences in the built world of the metaverse. They will use the game from the virtual environment Horizon Worlds, which they launched in the United States in December. The reason is that, according to Citi Bank's estimate, the value of the economy may be a metaversion of up to $ 13 trillion by 2030, the CNBC server said.
Facebook operator Meta is testing new tools that will allow creators to sell assets and experiences in virtual worlds. He will use his game Horizon Worlds for this. "The ability to sell virtual items and access things inside the worlds is a new part of the e-commerce equation, "said Chief Meta Zuckerberg.
Sony and the owner of Lega will arm the metaverse, buy shares in Epic Games for billions of dollars
Money
Building a virtual world called a metaverse has received another financial stimulus. Multinational entertainment giant Sony and Lego owner Kirkbi have bought shares, each for a billion dollars (about 22 billion crowns), in a gaming company famous for its Fortnite, Epic Games, Reuters reported.
Read the article

Over the past few months, companies and individuals have acquired everything from art to real estate in virtual worlds on platforms like Decentraland and The SandBox. Now it looks like Zuckerberg wants to allow users to do the same on Horizon Worlds, CNBC said.
Horizon Worlds is an integral part of Meta's plan to create a so-called "metaverse"Zuckerberg said in a video released Monday night as part of the billionaire's blogpost:
"We're only starting to implement it with a handful of creators and we'll see how it goes, but I think over time we'll implement it more and more," Zuckerberg said. Meta's idea is that, for example, someone could manufacture and sell plug-in accessories for a fashion-oriented environment or, for example, offer paid access to a new part of some special virtual world.
Horizon Worlds – formerly known as Facebook Horizon – is a free online virtual reality video game that allows people to create and explore virtual worlds. Meta released the game for its Oculus VR gaming devices in the US and Canada on December 9, but has not yet been launched worldwide.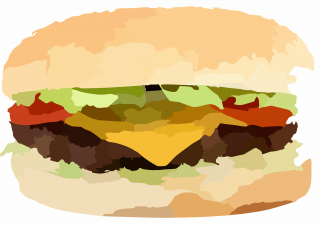 McDonald's is expanding. This time to the metaverse
Enjoy
McDonald's fast food chain plans to add more to 40,000 branches worldwide – in the metaverse, writes the Insider server.
Read the article

Zuckerberg is an avid supporter of the metaverse idea – after all, that is why he recently renamed the Facebook company operating the social network of the same name to Meta. In recent months, the interest of companies and individuals has been buying almost everything from art to virtual real estate on virtual platforms.
For example, hip-hop star Snoop Dogg bought a virtual plot of land then one of his fans paid $ 450,000 (about 10 million crowns) in December to buy the land next to him through The Sandbox, CNBC warned.
Metaverse offers trillion opportunities
Buying and selling digital assets was not possible before at Horizon Worlds, but Meta realizes that money can be made in the metaspace. Indeed, Citi Bank estimates that by 2030, the metaverse economy could be worth between $ 8 trillion and $ 13 trillion.
"Metaverse – by its very nature limited by physical space – will bring a new level of creativity and open up new opportunities for the next generation of creators and businesses to pursue their passions and make a living," Meta said in her blog post. In addition to worldwide purchases, some US virtual world creators will be paid directly by Meta for their efforts, the company said.
>>>>>> Are you interested in alternative investments? Read here