Jessica Simpson has kind words for her fellow pop princesses.
Simpson, 39, recently opened up to Entertainment Tonight, discussing his experience with the likes of Britney Spears and Christina Aguilera in the entertainment industry.
"I think everyone's careers have their own unique stories, and I love the fact that Britney owns herself, Christina owns herself and they don't allow the world to control them," said Simpson. "They are only themselves, and that is also what they are."
JESSICA SIMPSON THANKS TO THE FANS FOR ALL MEMBERS BECOME A BETTER SELL: "THIS IS A TIME FOR ALL THE UNITED STATES"
The singer then faced the challenges that she, Spears and Aguilera faced while trying to make a name for themselves.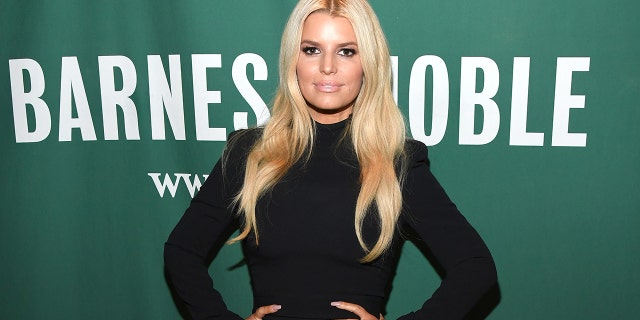 "We grew up in a very competitive environment when it came to our record labels and we were driven to do things that weren't necessary for success," he said.
And despite being pitted against each other as the next girl, Simpson said she is happy with how everyone's careers have gone.
"Everyone has found their own way, in such a beautiful and inspiring way," he said. "I love the fact that everyone has truly remained who they are. There is so much space at the top! I mean, think about how many people are in heaven! Come on."
BRITNEY SPEARS SHOWS THE FIGURE, ADAPTS YOGA TO PRAYER IN THE NEW TRAINING VIDEO
Simpson added: "There is a lot of space at the top and I am happy to share any better slot with anyone. But the fact that I am also considered at the top is a lot of fun, because I am a dreamer, so I have more things to do. "
Spears, 38, and Aguilera, 39, have both added Las Vegas residences to their resumes, but Simpson won't see him soon in his future.
"This is not on the wish list," admitted Simpson. "I feel I should write many more songs to make a Las Vegas residence!"
One thing she might be interested in, however, is bringing her talents to the Great White Way.
CLICK HERE TO GET THE FOX NEWS APP
"Of course, I'm like a power ballad singer," Simpson said if he's interested in Broadway. "I like to move people and give them the chills and bring them through the excitement of the story."