DECRYPTION – The 22nd edition of the Art Paris fair, which takes place until September 13 at the Grand Palais, is an opportunity to draw up a list of the ten French artists who count.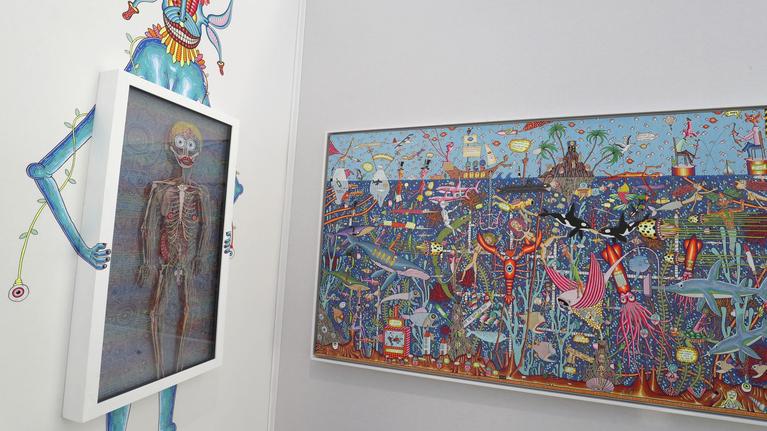 ● Elsa and Johanna, traveling duo at Galerie La Forest Divonne
Selected by Gaël Charbau, artistic director of the Palais de la Découverte and many flagship projects, here talent tracker for a special "French scene" course, Elsa and Johanna invite you to their small living room at the Galerie La Forest Divonne (Paris and Brussels ). These two young artists work together in a photographic, existential and dreamy road movie, between Jim Jarmush and Mad Men. They draw their inspiration from the places (Calgary, Canada, for example) and the stories of the inhabitants (2800 euros, the format 90 × 60 cm).
● Baroque madness by Bachelot-Caron at the School Gallery
The fusional duo – Marjolaine Caron daughter of photoreporter Gilles Caron, and Louis Bachelot – made a name for themselves through photos of crime scenes for Detective. Four years ago, they took to ceramics, with verve, to produce crazy table feasts. Second degree reading for seductive pieces
.